Want to do something about the Holocaust?
It was long ago… and you weren't even born yet.
There was nothing you could do then.
But you can do something now!
70 years after the Holocaust began, you can make a difference.
Your Mitzvah Project can save lives.
Most of the Holocaust survivors were your age when the nightmare began.
Can you imagine being a teenager then, having your world turned upside
down in such a horrific manner?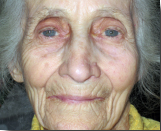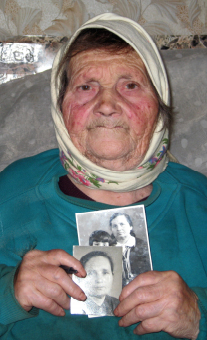 No elderly survivors who have experienced the horrors of the Holocaust should be hungry or neglected in their final years. But there are thousands out there in critical need, waiting for help from you in America.
Their families destroyed by the Nazis, these elderly survivors struggle in their few remaining years, lacking the means to buy even the most basic of human necessities: food, medicine, heat and shelter. Most live alone in harsh conditions.
The Survivor Mitzvah Project is an urgent humanitarian effort dedicated to helping elderly Holocaust survivors scattered throughout Eastern Europe who are sick, impoverished, isolated and in need. It is the only organization in the world supplying direct and continuous financial aid to these last survivors of the Shoah in Lithuania, Latvia, Belarus, Ukraine, Slovakia, Moldova and Russia. But we need your help.
The survivors tell us about their lives: 
"This year the winter is very cold, and there's a lot of snow. Inside the apartment it was not very warm, and our only wall inside had a crack from the snow on the roof. We were afraid the wall would collapse. Also, we did not have water. The pipes were frozen. Our potatoes got frozen in the cellar. We had to pay a lot for electricity and gas much more. Now we owe money to pay for this. While I am writing this letter, I believe that if it was not for you and your help, we would starve. You and your kindness are like a ray of light in darkness."
You can be that light in the darkness.
Your mitzvah project can be meaningful.
By bringing help quickly and directly to these survivors, they can live out their last years with some measure of comfort, support and dignity.
By choosing The Survivor Mitzvah Project as your mitzvah project, you can be part of something historic. This is a once in a lifetime chance to be a part of something that can change the course of history.
These are the last Holocaust survivors in Eastern Europe, and you are the last generation who can help them.
Join us. There are hundreds of elderly survivors waiting for your help. When you help these individuals through your tzedakah at your Bar or Bat Mitzvah, you participate in Tikkun Olam and help repair the world.
Together we can write a more hopeful final chapter of the Holocaust, one of friendship, love and kindness.
The Holocaust was a long time ago, you weren't born yet…
But you can still save a Holocaust survivor's life!
Watch The Survivor Mitzvah Project in action at
http://www.youtube.com/user/SurvivorMitzvah
Contact us for your Survivor Mitzvah Bar & Bat Mitzvah Kit
with information and ideas for your mitzvah project.
www.survivormitzvah.org 800-905-6160
The Survivor Mitzvah Project is a 501c3 non-profit public charity.
All donations are tax deductible to the full extent allowable by law.
Be a part of something special!