Why We Help Elderly Holocaust Survivors

in Eastern Europe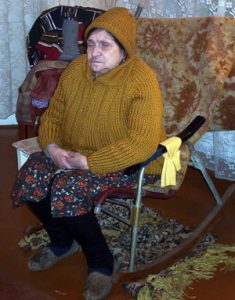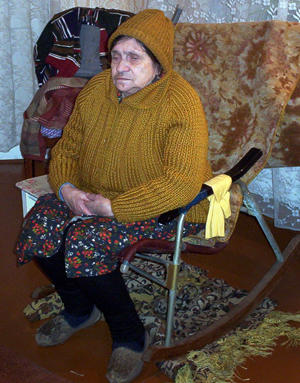 The Survivor Mitzvah Project is dedicated to providing direct and continuous financial aid to elderly and forgotten Jewish Holocaust Survivors scattered throughout 9 countries in Eastern Europe who are sick, impoverished, isolated and in desperate need of food, medicine, caregivers,  heat, shelter and some loving kindness. Most are sole survivors of their families who were murdered by the Nazis, many are the last Jews in their town or village, some are survivors of the killing fields, some fought with the Russians or as Partisans in the forests of Belarus, and some were slaves in the Gulag long after the war ended. All are elderly and in dire need of help. Alone and isolated, many do not receive WWII compensation funds from Germany.
How We Got Started
The genesis of this project lies in a series of paths that fortuitously crossed, creating a meaningful link between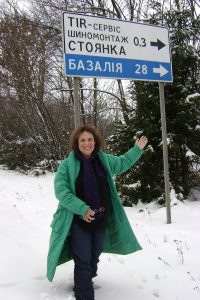 people from all over the world. I am a television comedy director by trade and during a hiatus from directing and producing sitcoms I decided to take a brief journey to Eastern Europe in order to find the birthplaces of my grandparents. In Lithuania, I met the brilliant Professor Dovid Katz of Vilnius University whose important expeditions in Eastern Europe seek out the last remaining Shtetl Jews, bringing them aid, studying their Yiddish dialects and documenting their unique life histories on film. He urged me to stop along the way and visit eight elderly, isolated Holocaust survivors living in tiny towns and villages in Belarus and bring them food, medicine, Yiddish newspapers and American dollars. My visit with these elderly survivors was both life-changing and inspiring.
As soon as I crossed the border, it was as if I had gone back in time 100 years – no cars, only horse-drawn wagons, little slanted huts, no shops or restaurants, only endless fields, ancient apple orchards left fallow and the ghosts of millions.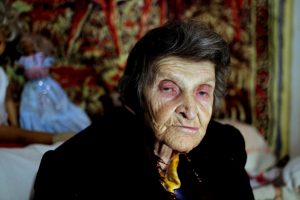 These elderly survivors, living in small huts, with little or no money for food, heat and needed medications, existed on what food they could grow, mostly potatoes. How long could these people, in their 80s and 90s, continue to dig the earth and face the increasing challenges of illness and old age without any help? It was a question that haunted me.
I returned to Hollywood and the world of comedy but I couldn't get these people out of my mind. What would become of them? How would they last through the harsh winter? Who could they turn to? I was compelled to take action.
With the help of Chic Wolk, The Survivor Mitzvah Project was born,  and our list of names soon grew from eight survivors, to thirty-five, to one hundred and twenty, and now to over 2500 Holocaust survivors in 9 countries: Belarus, Estonia, Latvia, Lithuania, Moldova, Slovakia, Transnistria, Ukraine, and Russia — and the list continues to grow.
There are thousands of elderly Holocaust survivors who urgently need aid. These are people for whom the war never really ended. Time is running out. It is our mission to see that these elderly and forgotten people, who have experienced first-hand the horrors of the Holocaust, will not be alone and neglected in their final years. – Zane Buzby
Thank-You Letter Excerpts after Helping Elderly Holocaust Survivors
Excerpts of some letters from survivors include:
Each person on this list has a unique story to share about his or her life in wartime and about the Jewish world of yesterday.
Kaunus, Lithuania: In 2004, 86 year-old Josif wrote in Yiddish that the letter and aid we sent was
"like Manna that God sent to the Jewish people in the Sinai."
Pinsk, Belarus: Maria writes,
"From your letter I feel warmth. We have the same Jewish blood. When I think I have friends in America, Jewish people who think of me, this is very nice."
Galina O_Brest, Belarus March 28, 2005
Grodno, Belarus: Inna writes,
"I am very grateful to you for all the letters and help. Thank God he gives to the world such people like you who care about us."
Kherson, Ukraine: Yefim, 87, writes about the political chaos and poverty brought to his country by Perestroika, robbing the elderly of their persions and denying them medical help.
"Maybe even in Ukraine, there will come a time when people will work and receive rewards for their labor so they will be able to live with dignity and not only barely make ends meet."
Marijampole, Lithuania: Mera writes,
"The fate of the Jews in Marijampole was terrible. Those who could not run were all shot and were put in one grave all together, men, children, women and elders–all undressed, naked and shot. After that, the hole was covered with lime…for 3 days and the earth in this grave was raising up and down and there was moaning coming out of the grave. More than 8,000 people killed. This is the fate of the Jews in my town."