Rising Stars: Meet Zane Buzby
Originally published on Voyage LA, August 15, 2022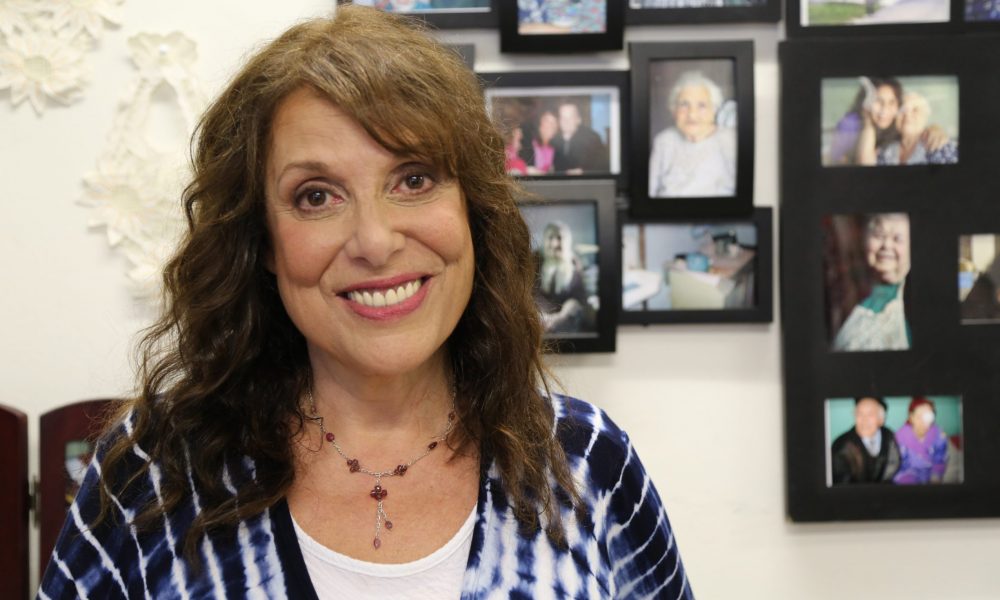 Today we'd like to introduce you to Zane Buzby. She and her team share their story with us below:
The award-winning Survivor Mitzvah Project [SMP] is a grassroots 501c3 non-profit public charity. The founder is director/producer Zane Buzby, who has over 200 network television credits to her name, including "Golden Girls" and "Married with Children…". Zane's Philanthropic work began when her life took a dramatic turn during a "roots" trip to Eastern Europe to find the birthplaces of her grandparents. Along the back roads and remote villages of Lithuania and Belarus, she discovered elderly Holocaust survivors who were ill, alone, and living in abject poverty. Finding that there were no charities helping these individuals, Zane sprang into action. Compelled to help these forgotten heroes, she tapped into her experience as a director/producer and founded The Survivor Mitzvah Project which provides thousands of elderly Holocaust survivors with continuous lifesaving emergency aid and a human connection that gives them renewed hope, dignity, and a sense of family. The SMP started with just eight survivors in two countries and has grown to help and support over 2500 survivors in nine countries.
Founder Zane Buzby continues to utilize her directing and storytelling skills in her philanthropic work, producing, writing, and directing "The Last Survivors – Echoes from the Holocaust", a nationally aired television special starring Ed Asner, Frances Fisher, Elliott Gould, Valerie Harper, and Lainie Kazan, highlighting the work of The Survivor Mitzvah Project with famous actors reading letters from survivors and their Holocaust testimony in moving and powerful performances. She has also created several short films shot in Eastern Europe and the Baltics about the work of The Survivor Mitzvah Project. This highlight The Survivor Mitzvah Project's secondary mission, which is Holocaust Education. The Survivor Mitzvah Project's Holocaust Educational Archive is the only one of its kind in the world, focusing on the Holocaust in the East – the untold story of the Holocaust in Eastern Europe. While the world sees the Holocaust through the eyes of Auschwitz, 2.7 million Jewish men, women, and children were killed outside of the concentration camps. That is nearly half of the "six million." As journalist/scholar Izabella Tabarovsky wrote, "In telling the story of the Holocaust, we have somehow managed to leave out half our dead."
For her humanitarian work, her educational contribution to Holocaust studies, and her leadership, Zane has been recognized by the Simon Wiesenthal Center's Museum of Tolerance and The United States Holocaust Memorial Museum in Washington, DC. Zane was named a CNN HERO and has also received the ADL/Anti-Defamation League's Deborah Award for leadership, KCET's Local Hero Award, The Mensch International Foundation Award, and was named a Hero at Home by KCET.
Along with the archive, Zane and her team have developed a learning APP to engage young people in studying the Holocaust. Using social media and gamification, the APP can be programmed to teach any subject, engaging students with a learning experience in sync with the digital age.
To ensure that no survivor who has experienced the darkest days of human history will ever be hungry, cold, or neglected again, Zane continues to seek out more Holocaust survivors who are in critical need and bring them into The Survivor Mitzvah Project's Emergency Aid Program so that they, too, may begin their journey of comfort, care, and dignity.
Would you say it's been a smooth road, and if not what are some of the biggest challenges you've faced along the way?
Creating a 501c3 always comes with challenges that must be met. Finding new ways to overcome obstacles and roadblocks is an everyday occurrence at SMP, made even more urgent by the lifesaving nature of The Survivor Mitzvah Project. For example, during the current Russian invasion of Ukraine, we had to find new delivery systems to get aid to survivors in war zones and raise additional funds to meet unprecedented needs. We are happy to report that our efforts have been successful and all of the Holocaust survivors in our program are receiving constant help.
During COVID, we supplied aid and medications so that survivors could access these things even though supply chains were broken, international mail was shut down and prices for goods had skyrocketed. Using volunteer couriers, we were also able to supply PPE across multiple borders. To meet challenges, we always look to operate "outside of the box" by coming up with new, unique ways to help so that we can easily pivot to meet new emergencies.
Our current challenge is securing funding to bring the stories of the Holocaust in the East to the public. We have shot hundreds of hours of video on our Emergency Aid expeditions all across eastern Europe. These videos are of survivors and witnesses giving first-person accounts of their experiences. We also have videos of places of historical importance such as rare footage of the last Synagogues in Ukraine, Lithuania, Latvia, and Belarus. This funding will allow us to edit and translate countless hours of Holocaust testimonies and make sure the forgotten survivors in Eastern Europe finally have their stories told. This is their legacy to future generations.
Thanks for sharing that. So, maybe next you can tell us a bit more about your work?
The award-winning Survivor Mitzvah Project [SMP] is a grassroots 501c3 non-profit public charity. The founder is director/producer Zane Buzby, who has over 200 network television credits to her name, including "Golden Girls" and "Married with Children…". She has directed Ed Asner, Valerie Harper, Elliott Gould, Charles Grodin, Mayim Bialek, Martin Short, and hundreds of other actors in sitcoms and specials. However, Zane is also known for her humanitarian work and support of the last survivors of the Holocaust.
Named a CNN HERO for her work with survivors, Zane is also the recipient of the ADL (Anti-Defamation League) Deborah Award, KTLA's Local Hero Award, and The Mensch International Foundation's humanitarian award for Holocaust education.
As journalist Steve Karras wrote in Huffington Post, Zane has "one foot in comedy and the other planted firmly in the Holocaust."
Zane began her professional career as a classically trained actor in New York. She sprang full-blown from the reels of Cheech & Chong's blockbuster comedy, Up In Smoke. As the mop-haired, pill-popping, the mentally embalmed soul of groupiedom, Jade East, she quietly loped away with the movie, eliciting howls of laughter from audiences and whoops of ecstasy from critics as staggering as Pauline Kael.
In Americathon, Buzby stole the show with her electrifying performance as a Vietnamese punk rocker who becomes romantically involved with John Ritter. Buzby also co-starred opposite Jerry Lewis in Cracking Up, and she was the hip Rolling Stone reporter in Rob Reiner's cult classic, This Is Spinal Tap.
The Survivor Mitzvah Project is recognized by museums and institutions around the world including the Simon Wiesenthal Center in Jerusalem and Los Angeles, and the United States Holocaust Memorial Museum in Washington, D. C.
Prior to her acting career, Buzby was a film editor, where her first job was on a government film, How To Make A Sandwich. Zane went on to work with George Harrison and Bob Dylan on the feature Concert for Bangladesh.
Like Ron Howard, Martin Scorsese, and so many other directors, Zane directed her first feature film for Roger Corman — the comedy The Last Resort, starring Charles Grodin.
But when Zane saw the need, she moved to help Holocaust survivors who could not keep on surviving without aid.
(Please view the video below that describes why Zane Buzby was named a CNN HERO.)
The Survivor Mitzvah project has a two-fold mission:
First and foremost is direct and continuous emergency aid and support of Holocaust Survivors in Eastern Europe and the Baltics who are in desperate need of food, medicine, caregivers, heat, and shelter. We operate in nine countries: Belarus, Estonia, Latvia, Lithuania, Moldova, Slovakia, Transnistria, Ukraine, and parts of Russia, having supported over 2500 survivors of the Holocaust.
Our primary goal: That no Holocaust survivor who has experienced the darkest days of human history ever be hungry, cold, or neglected again
THE NEED IS GREAT:
70% of Holocaust Survivors do not have enough food
75% of Holocaust Survivors in Ukraine and Belarus suffer from illness due to the Chernobyl nuclear disaster.
75% of Holocaust Survivors cannot afford doctors, medications, or surgeries.
50% of Holocaust Survivors are bedridden or have mobility issues and need home caregivers to shop, cook, bathe, and clean.
80% of Holocaust Survivors helped by The Survivor Mitzvah Project live alone or care for disabled spouses or children.
To see The Survivor Mitzvah Project in action, please view this short video:
Currently, we are very focused on our Holocaust survivors trapped in war-torn Ukraine, which number over 400 individuals and families, spread out in over 50 cities, towns, and villages. Daily we continue to distribute financial aid and delivery of food, water, medicine, and homecare. We also work with an extraction/evacuation team if they wish to evacuate/relocate during this difficult time.
CNN aired this about SMP's work in Ukraine during the Russian invasion: https://www.cnn.com/specials/cnn-heroes
We have also been able to get medical supplies across the borders into Ukraine. As you may know, there is a surplus of international aid awaiting people who have fled Ukraine, but very little is available for those still in Ukraine. This is where The Survivor Mitzvah Project comes to the rescue.
Each donation helps survivors like 102-year-old Dvoira Itzkovna, pictured here, afford life-saving medication. She suffers from high blood pressure and heart failure. We also supply Dora with a home caregiver to help her shop, cook, bathe, and clean. Dviora was born in 1920 and lost her entire family during the Holocaust.
Our organization is based on kindness and compassion for survivors who are still suffering for over 80 years since the start of WWII. We are a hands-on organization, in constant contact with the survivors in our care. We assess their needs, and importantly we let them know they have not been forgotten. They show their appreciation in letters (a few translated excerpts are quoted below.)
"Hello, dear Zeinochka [Zane], We received the money for which we are endlessly thankful. We are thankful for your compassion and generosity and to everyone involved in the project. Thank you, Zeinochka, and everyone who helps us, for being present in our life. Wishing you all the best. Thank you so much once again. May God protect you!"- Masha
"I am heartfelt in my thanks to the entire Survivor Mitzvah Project for your aid and for remembering us, the old and elderly people, in this complicated time of war. My special thanks goes to Zane Buzby. May G-d grant you good health, happiness, and success in all your work. Respectfully, Mikail and Lena"
"Thank you so much for remembering my mother during this time of uneasiness. I have stocked up on some food supplies, but it is hard to say what lies ahead. The situation with medications is very problematic. Almost all the pharmacies are closed, and the ones that are opened are empty. The money situation is very troublesome, too, and prices have gone up. We are trying to hide the reality from Mother, but it looks to us as though she suspects something is wrong. Her hearing is not very good, and she often doesn't hear the gunfire, although she is afraid to watch TV news. She takes it very hard, as she has already survived "THAT" war. We have not left Kyiv because Mother is not transportable. We are staying here, relying on God, and hoping for the best. I would once again like to thank you for your help and support. May God grant you good health and prosperity." – Igor, Son of Survivor Roza Izakovna in Kyiv
"I am writing these lines with tears in my eyes and deepest gratitude in my heart for your support at such a difficult time for us. This stipend is not only financial assistance provided at the right time but a practical aid that solves many of my needs. The most important thing is your attention, and it is serving me great solace." – Irina Isaevna from Chenivtsi.
"Thank you for worrying about us… The situation is very complicated, we are thinking about what to do, but haven't decided yet. The thing is, I am almost blind and can walk only with my wife's help." – Mark Z., Vinnitsa
"We are very touched by your attention and help and the fact that you are worried about us. We were offered emigration to Israel, but we can hardly walk." Tamara and Valentina Shpolskaia, Sisters in Chernivtsi.
We also support many survivors who are bedridden, like Abram Ruvimovich, who lives in a tiny village in Ukraine. We are able to get aid to thousands of survivors through our network of volunteer agents on the ground all across Eastern Europe. He fought the Nazis on the front lines for over 4 years. His entire family was slaughtered. Abram will be 101 in a few months.
From nearby Moldova, the poorest country in Eastern Europe, we hear, "The situation is very uneasy. People began leaving Transnistria in fear of upcoming war. I also told my daughter, "Let's prepare all our documents and other belongings. Who knows, what if we have to leave, too? Who knows what is coming?" [Daughter added:] There are huge lines at entry points on the border with Moldova. People are fleeing. They say that in villages, elderly people literally die from starvation. It is a disaster, disaster!"
We also continue supporting survivors in the Baltics and Belarus.
Importantly, 100% of donations to SMP for Holocaust survivors go directly into the hands of a survivor in need. This allows donors to give with confidence knowing their dollars go directly to our cause.
The Survivor Mitzvah Project's secondary mission is Holocaust Education. The Survivor Mitzvah Project's Holocaust Educational Archive is the only one of its kind in the world, focusing on the Holocaust in the East – the untold story of the Holocaust in Eastern Europe.
Over 500 hours of video and over 20,000 photographs and handwritten testimonies tell the never-before-told-story of the 2.7 million Jewish men, women, and children who died in the Holocaust in the East (nearly half of the six million who were killed) and the unimaginable and heroic experiences of those who survived. These extraordinary stories of heroism and betrayal, love and loss, life and death will have an impact on Holocaust Education far into the future. The Survivor Mitzvah Project's Holocaust Educational Archive contributes to an important dialogue on social justice and tolerance for cultural differences and stands as a warning to confront evil wherever it takes hold. https://youtu.be/x-6vVpM6mmE
Are there any books, apps, podcasts or blogs that help you do your best?
Zane is an avid reader of history, especially focusing on the Great Immigration and Holocaust testimony. She has read thousands of testimonies and through her extensive travels through Eastern Europe has photographed and filmed over 500 hours of survivor and witness testimony and historical places of interest.
Pricing:
$150 supports one Survivor for one month
1800 supports one Survivor for an entire year
Please know that donations in any amount save lives
Additional funds supply caregivers to the blinnd and bedridden
Contact Info: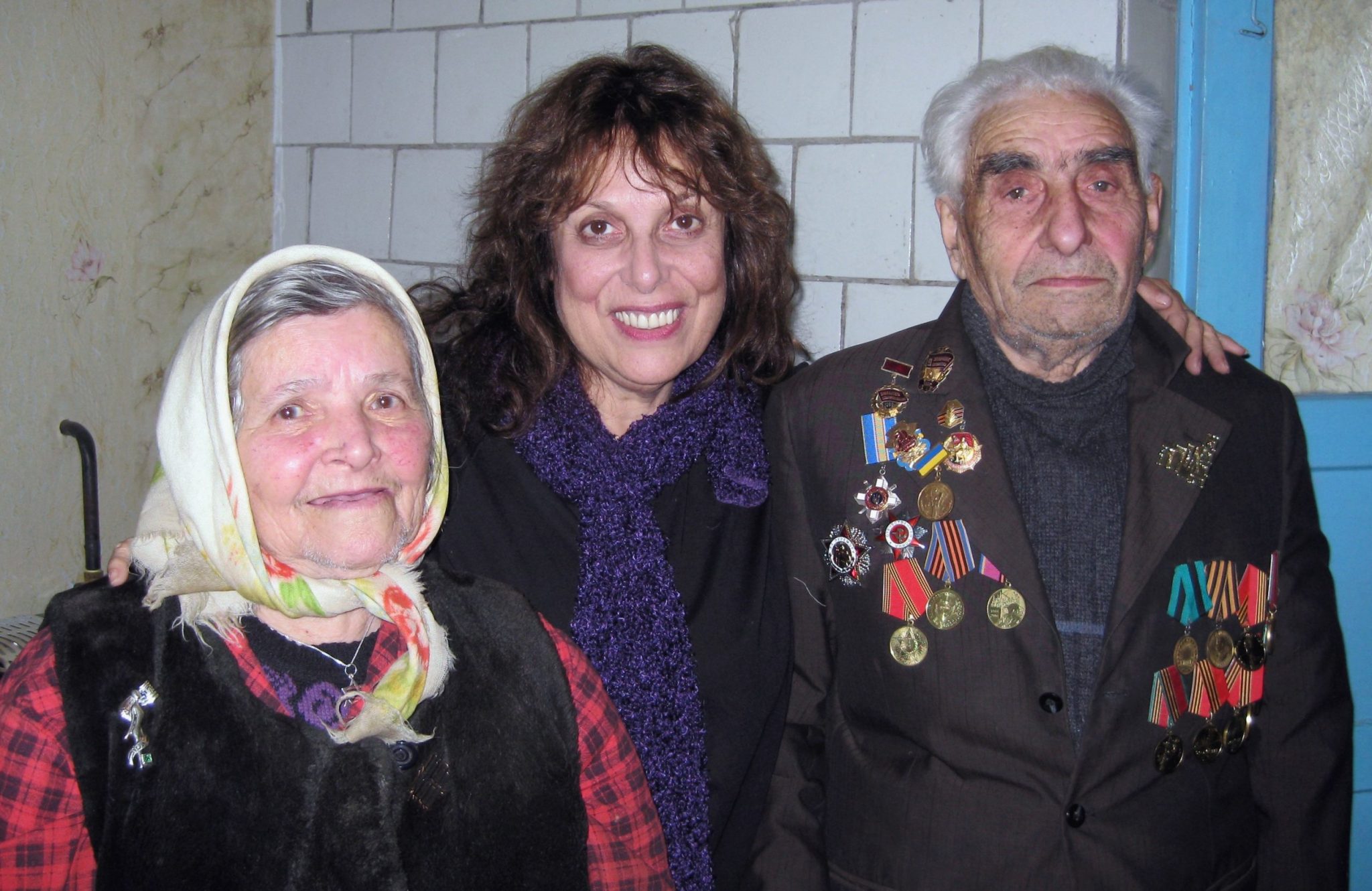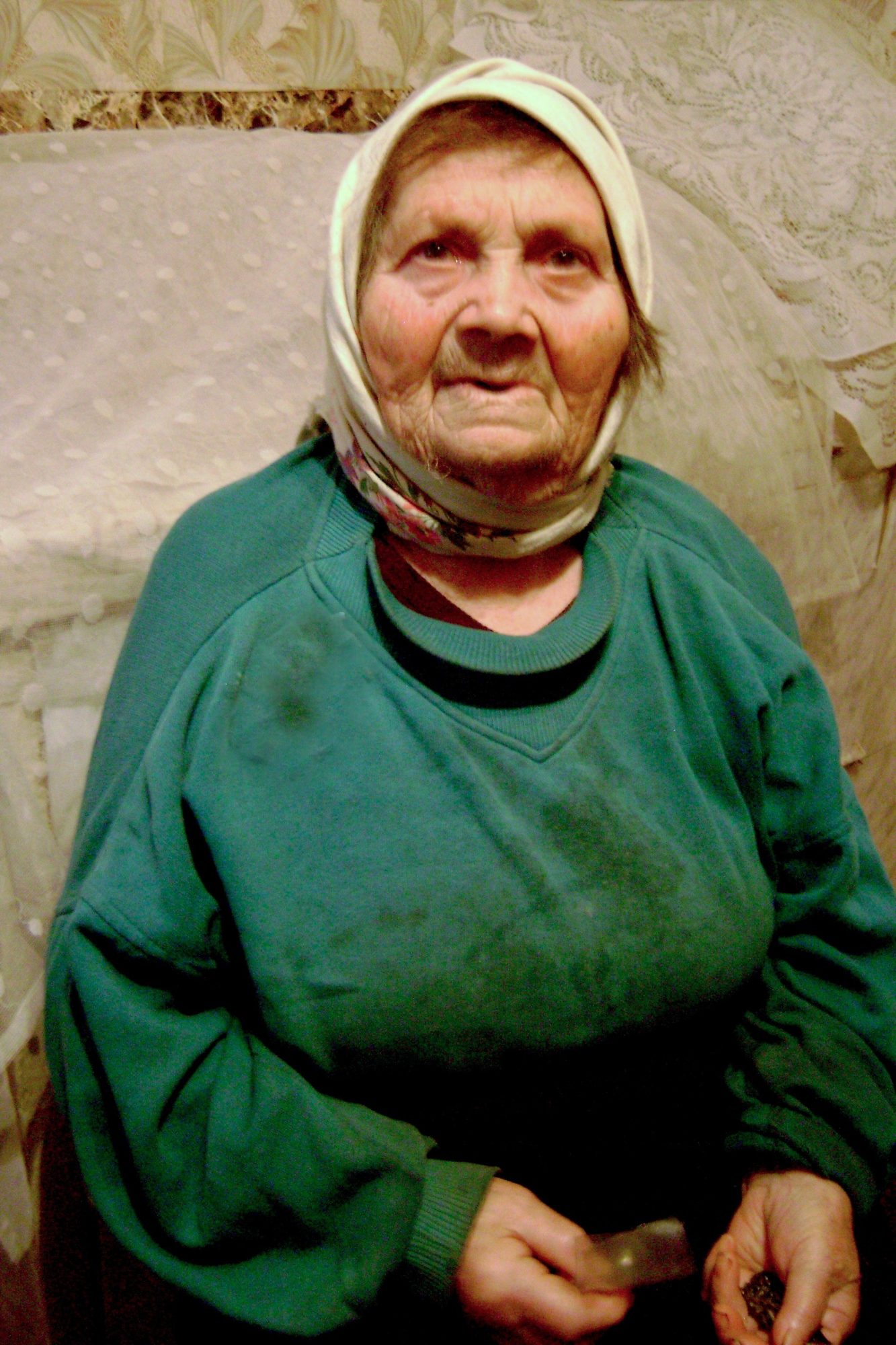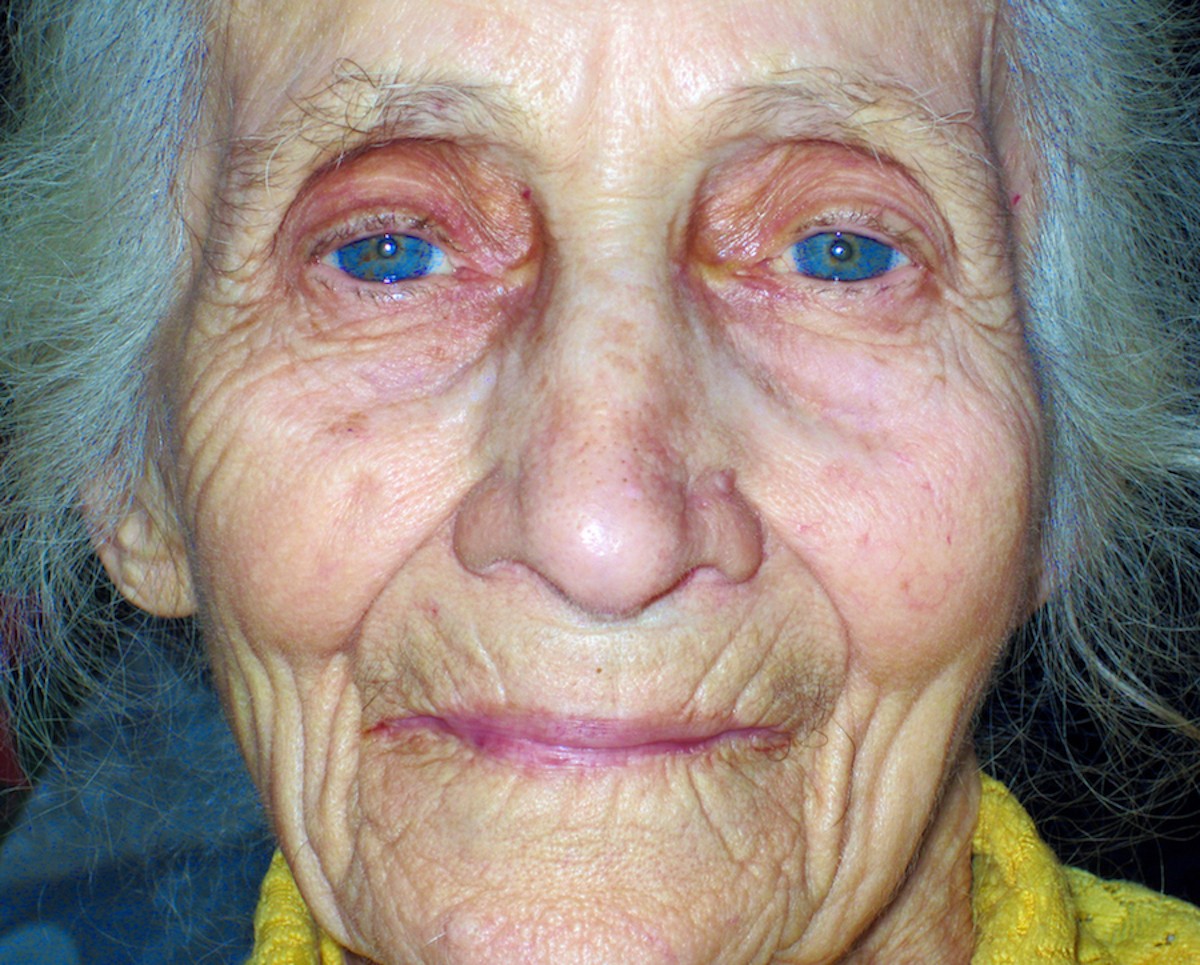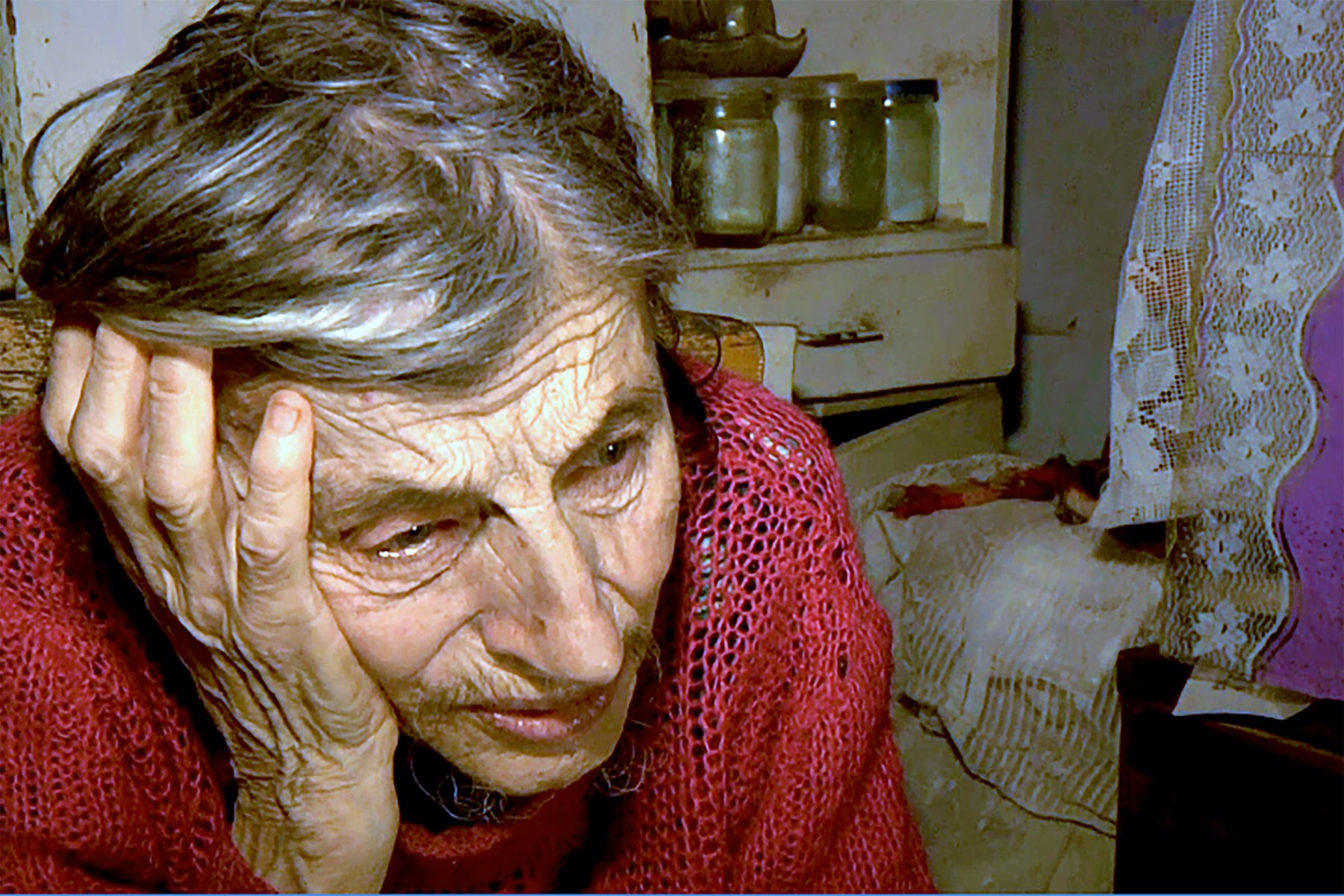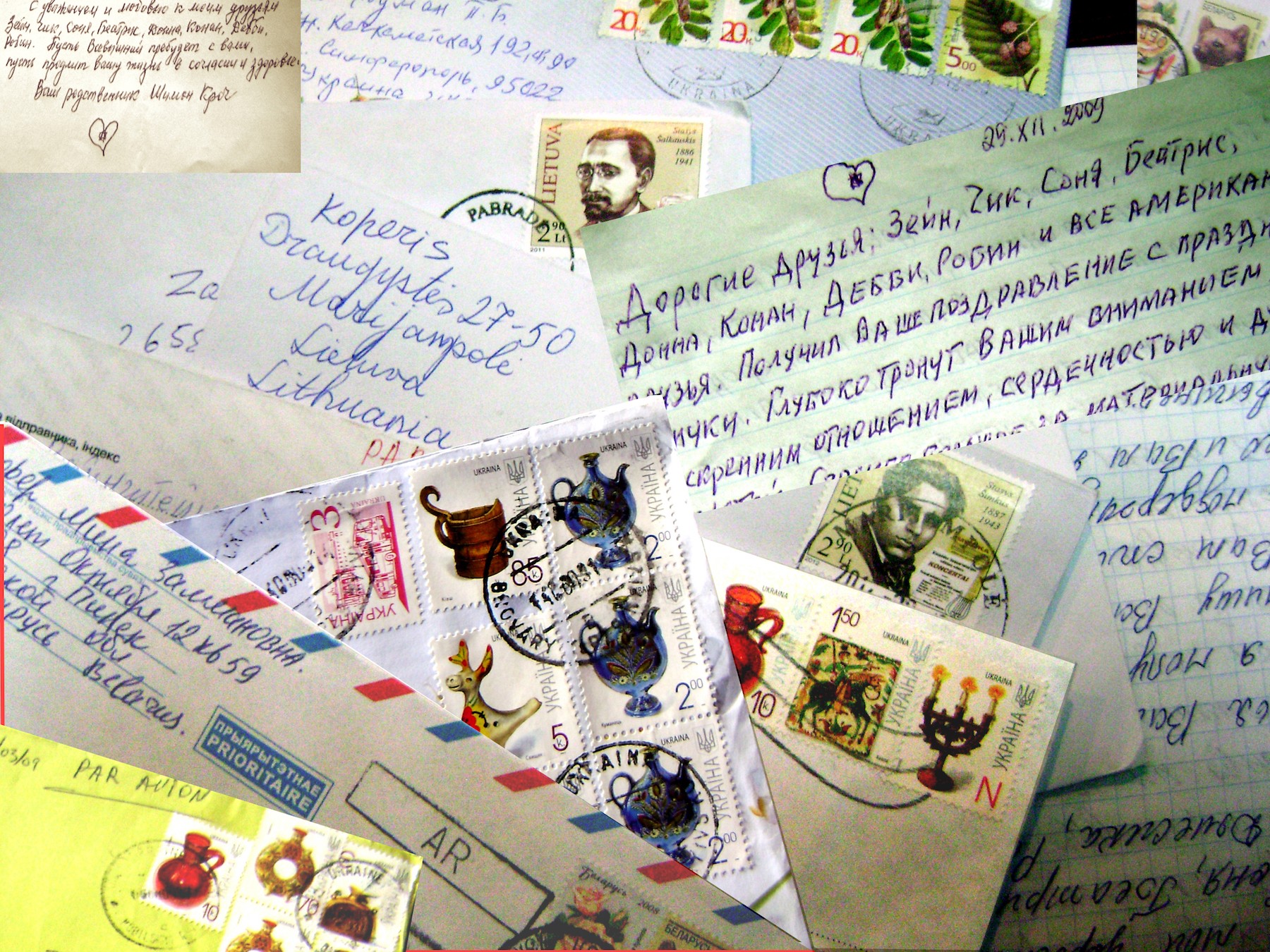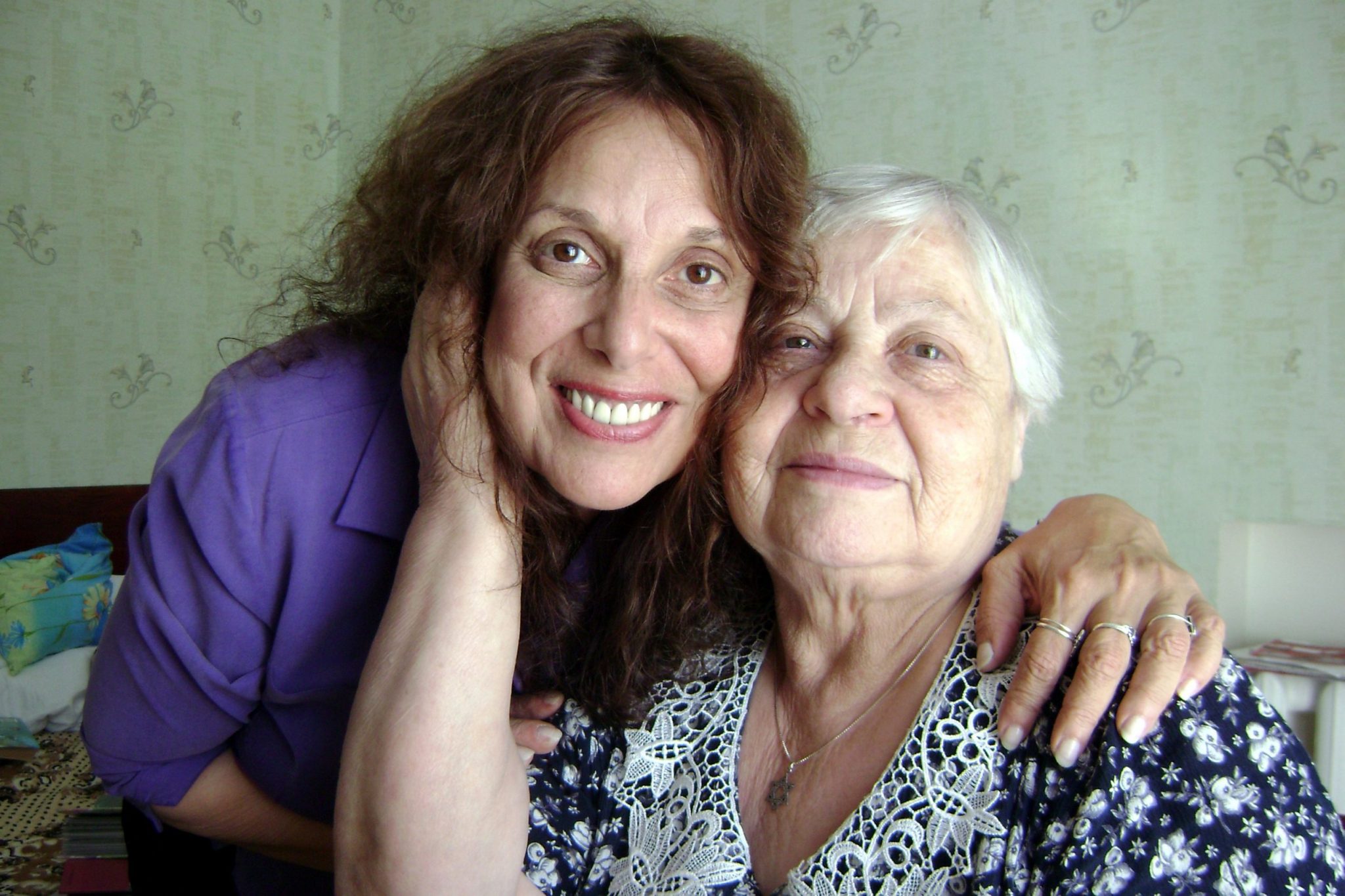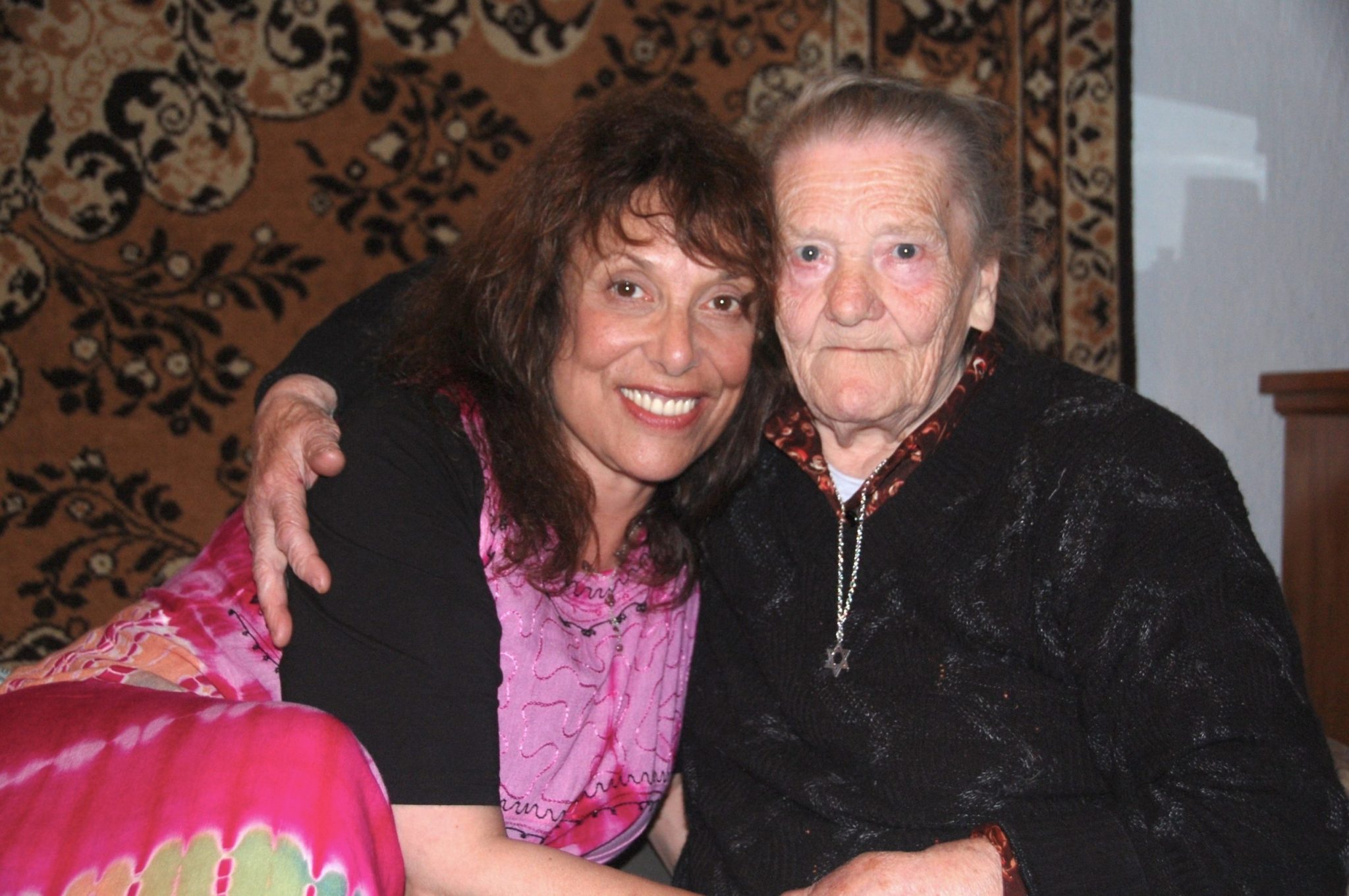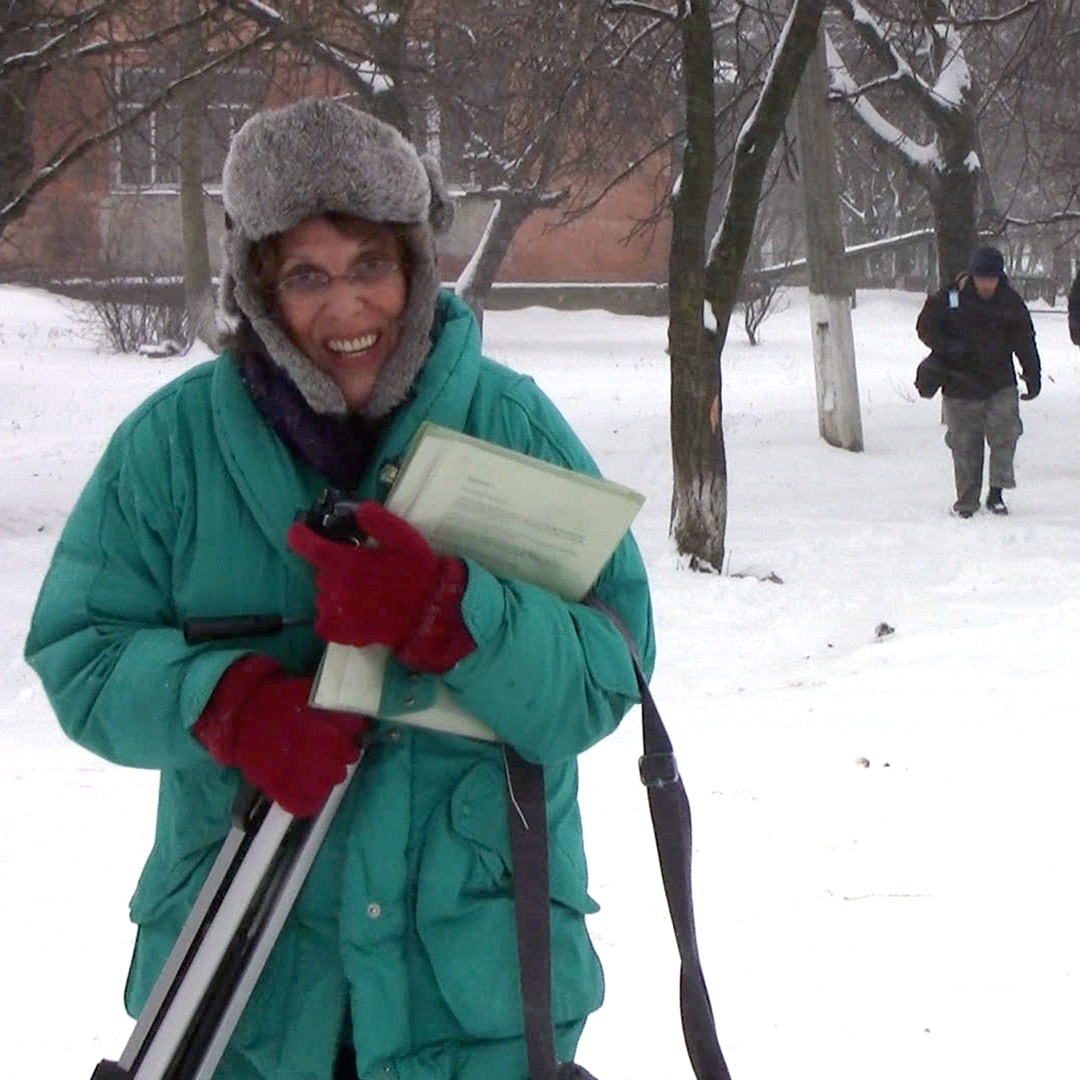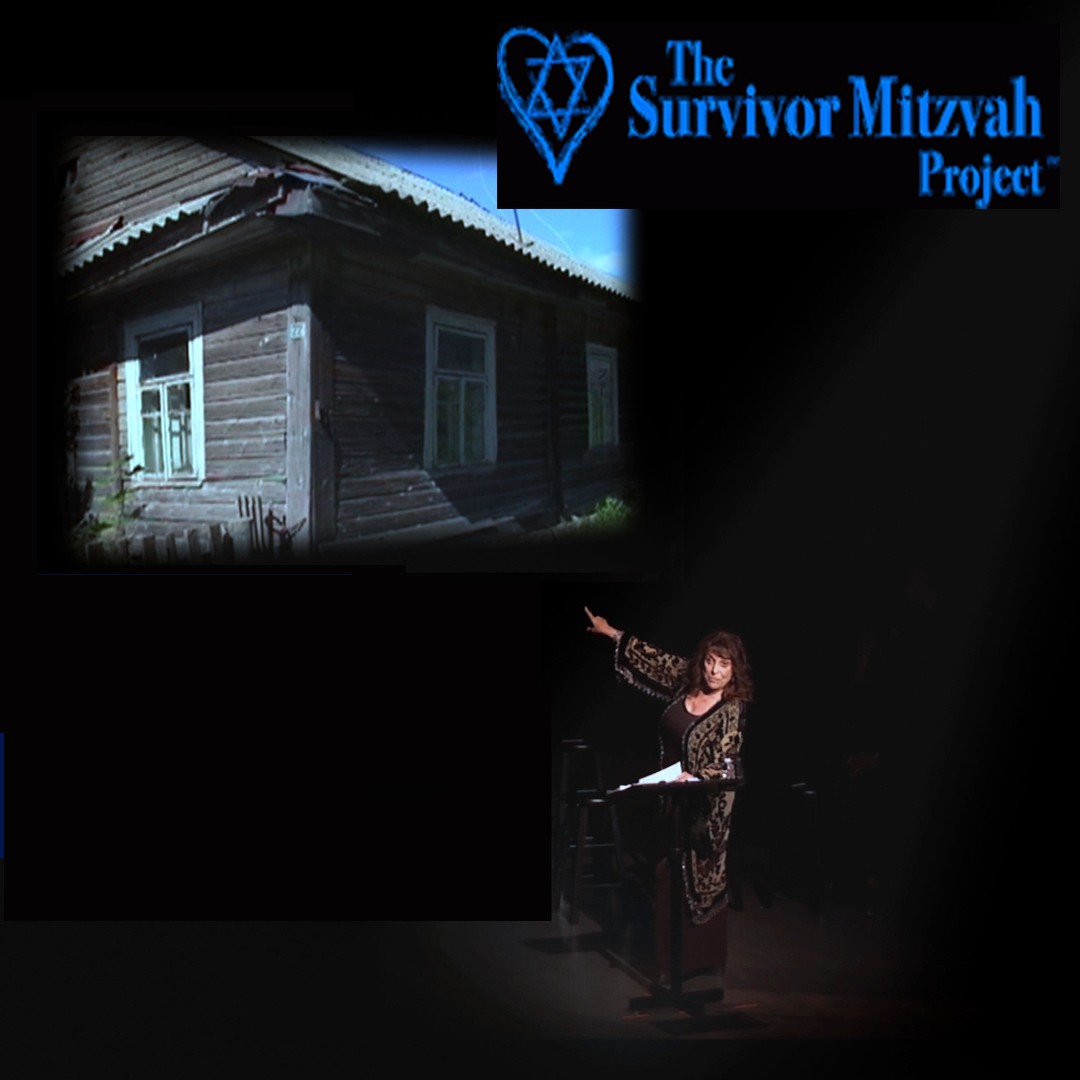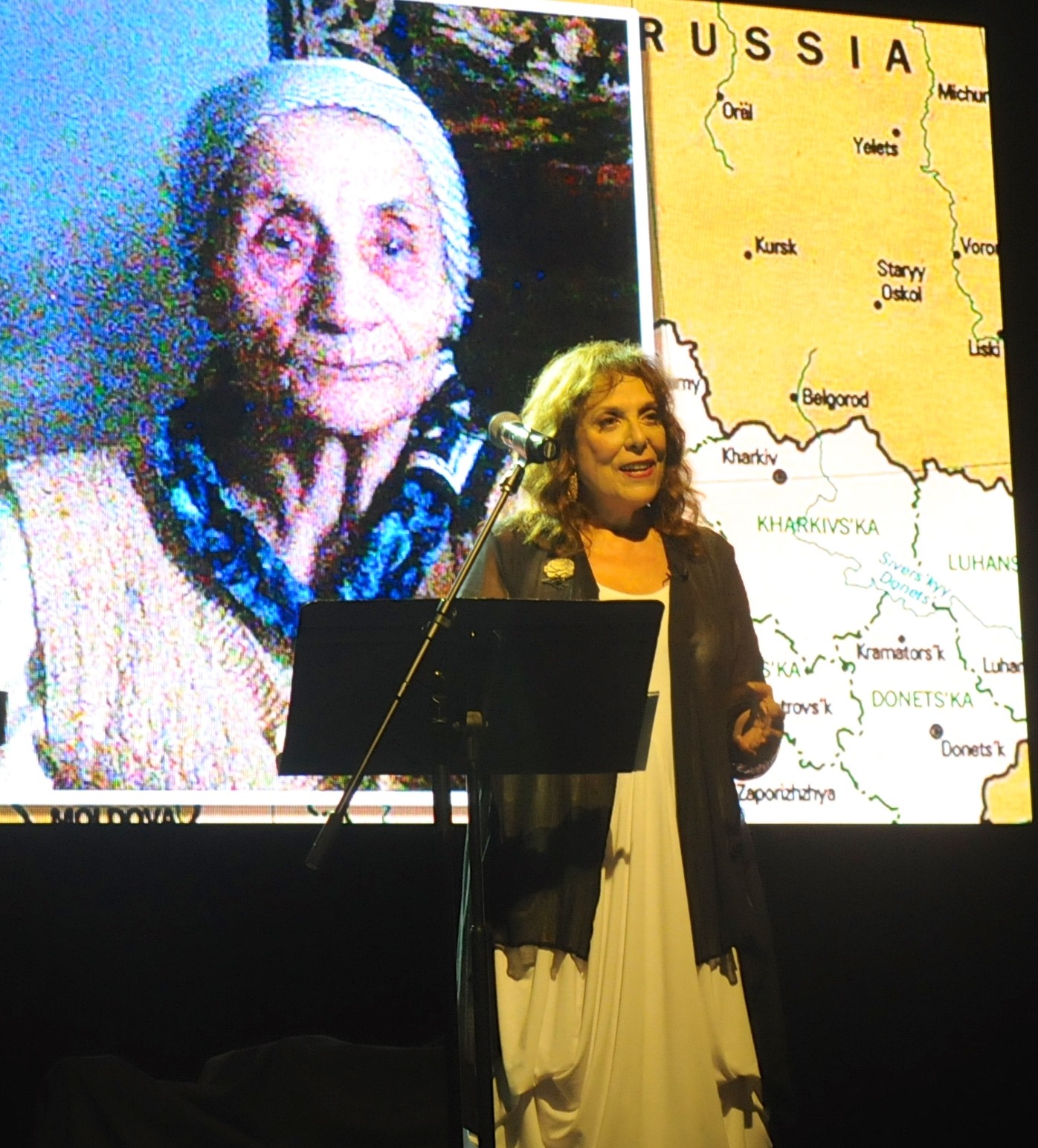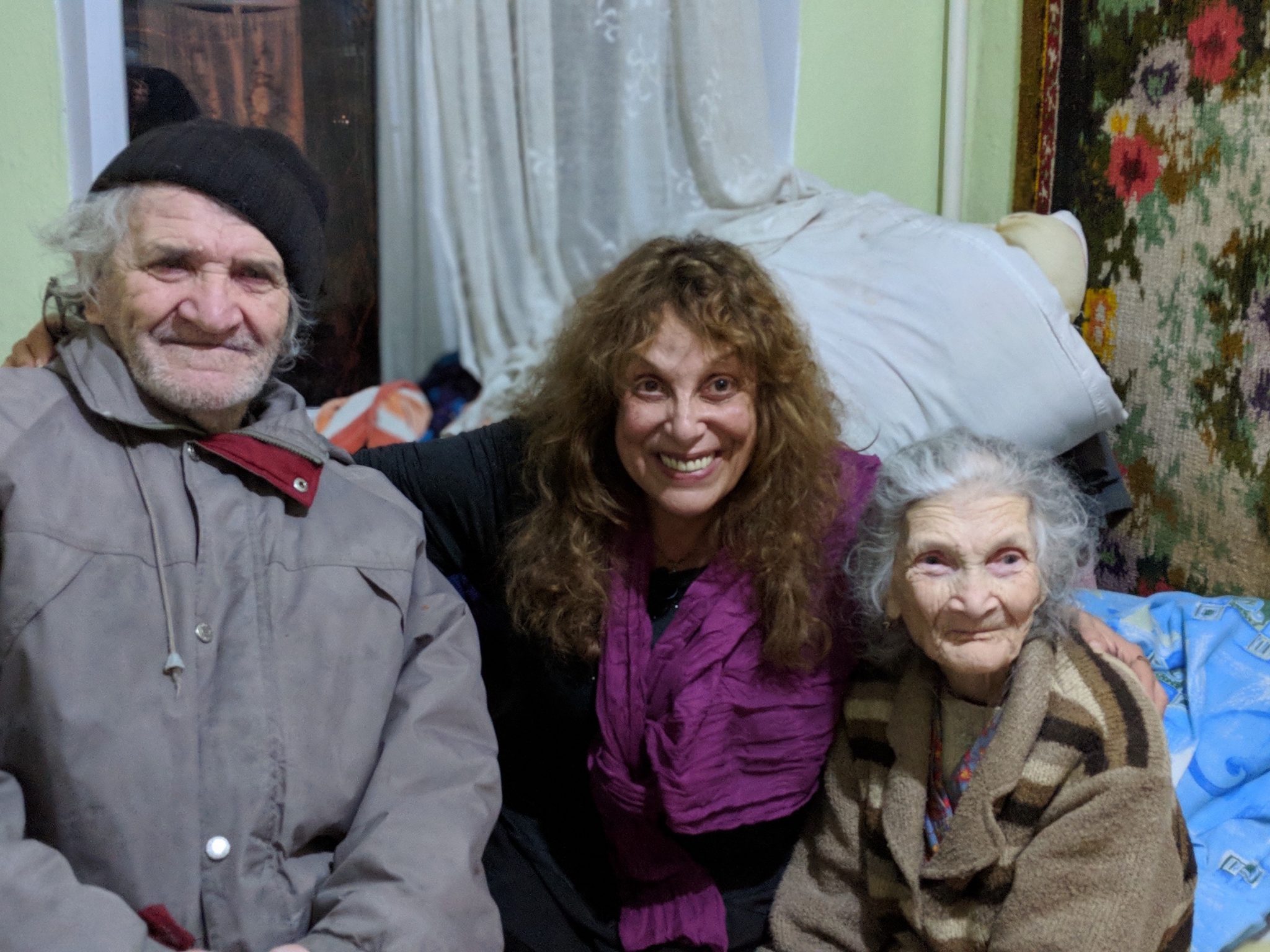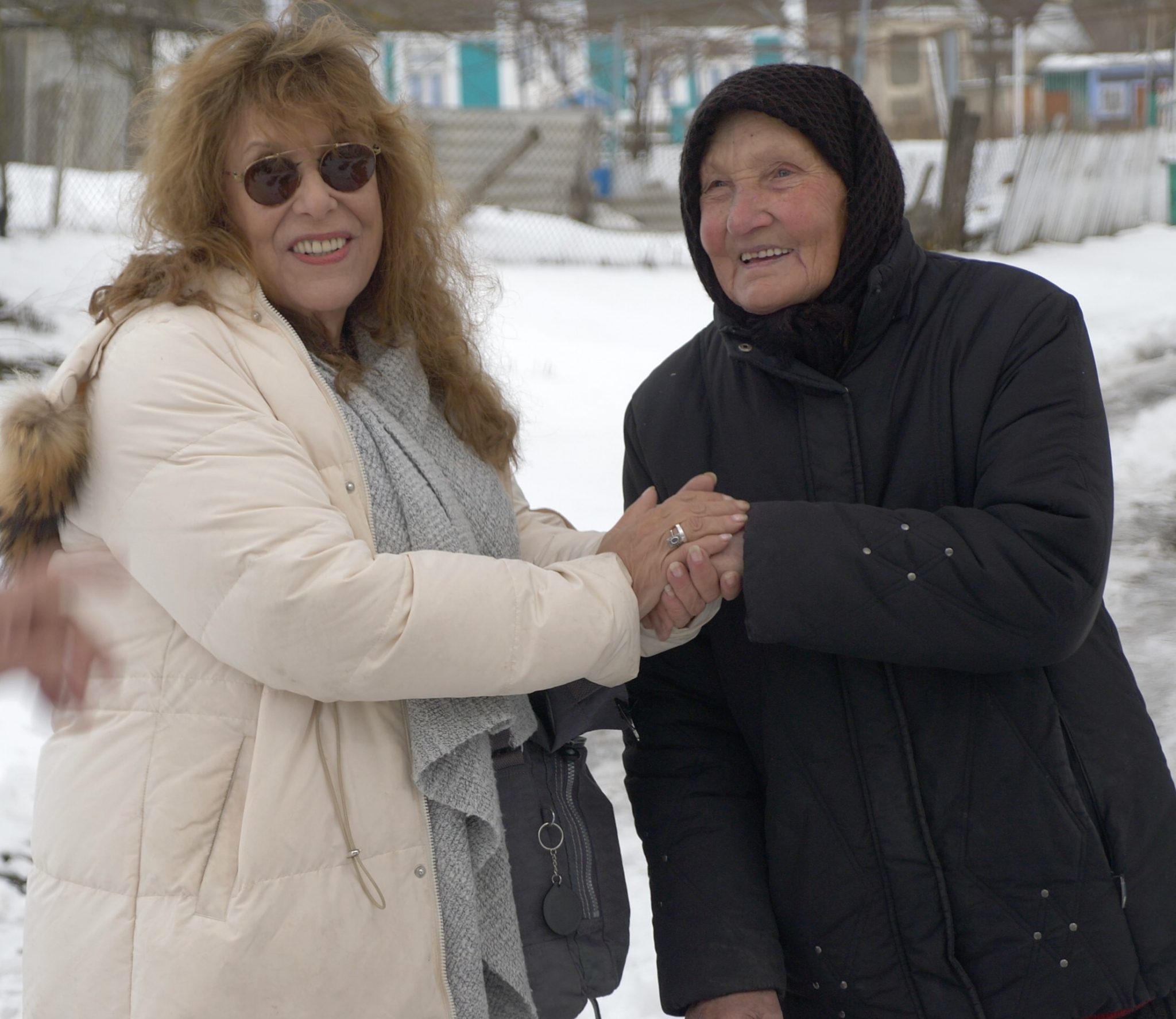 Image Credits
(c) The Survivor Mitzvah Project Holocaust Archive