Director/Producer/Humanitarian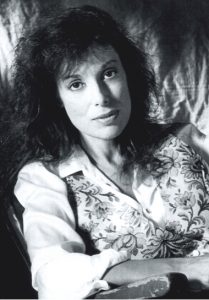 Zane Buzby, a successful television director and producer, is also a committed humanitarian. She is an honored recipient of the CNN Hero Award, the ADL [Anti-Defamation League] Deborah Award for leadership, philanthropy and civic contributions, the Mensch International Foundation Award for her humanitarian efforts and dedication to Holocaust Education, The KCET Local Hero Award, and was named a KTLA HERO AT HOME.
She has directed over 200 episodes of network television including such hit comedies as Golden Girls, Married with Children…, Blossom, Newhart, and others for CBS, ABC, NBC, HBO, FOX, Columbia, Warner Brothers, Universal, Disney, Comedy Central and Paramount.
Buzby began her professional career as a classically trained actor. She appeared on the movie scene after being discovered by Carl Reiner and cast in the feature film, Oh God. She then sprang full-blown from the reels of the blockbuster comedy hit, Cheech & Chong's Up In Smoke. As the mop-haired, pill-popping, mentally embalmed soul of groupiedom, she quietly loped away with the movie, eliciting howls of laughter from audiences, and whoops of ecstasy from critics as staggering as Pauline Kael.
Next came Americathon and Buzby's electrifying performance as a Vietnamese punk rocker who becomes romantically involved with the President of United States (John Ritter). Zane then co-starred opposite Jerry Lewis in Cracking Up. This classic Lewis-Buzby routine has become a favorite on YouTube and has a world-wide following. Zane also appeared as the hip Rolling Stone reporter in Rob Reiner's comedy/music cult classic, This Is Spinal Tap.
Prior to her acting career, Buzby worked in film editing at the Beatles' Apple Films where she worked closely with George Harrison and Bob Dylan on the feature, Concert for Bangladesh.
Like Ron Howard, Martin Scorsese, and so many other directors, Zane directed her first feature film for Roger Corman, the comedy, Last Resort, starring Charles Grodin. The experience proved to be a happy and rewarding one as it launched Zane into a major directing career in television comedy.
With a full life and a great career, Zane's life took a dramatic turn, far from the world of comedy, during a "roots" trip she made to Eastern Europe. On the back roads of villages in Belarus and Lithuania, she found something that was shocking: elderly Holocaust survivors in their 80s and 90s who were impoverished, ill and alone, barely able to survive, lacking the means to buy even the most basic of human necessities: food, medicine, heat and shelter. Zane was immediately compelled to help, dropping everything in order to help these forgotten individuals. By corresponding with and sending aid to those she met, and expanding her search for others in dire need, The Survivor Mitzvah Project [SMP] was born.
With the help of local Los Angeles philanthropist, Chic Wolk, the SMP grew, and in 2009 became a 501c3 nonprofit public charity, which now helps over 2500 Holocaust survivors in 9 countries: Belarus, Estonia, Latvia, Lithuania, Moldova, Russia, Slovakia, Transnistria, and Ukraine. Buzby's grassroots organization is the only organization worldwide providing direct and continuous financial aid to the last survivors of the Holocaust who have no other lifeline.
Using her director skills and storytelling abilities, Zane brings the history of these survivors to the local Los Angeles community as well as to cities across the United States, involving teachers and students, young and old, to hear their stories and participate in this urgent humanitarian effort to bring them lifesaving aid.
By filming the testimony of the survivors she visits on SMP's Humanitarian Aid Expeditions across Eastern Europe, Zane is creating a valuable and meaningful Educational Archive of never before seen footage and eye-witness testimonies for posterity and educational purposes. This will have an impact far into the future. SMP has also created a mobile app to teach Holocaust studies to the younger generations. Rich in history and Holocaust testimony, The Survivor Mitzvah Project's Holocaust Educational Archive also contributes to an important modern-day dialogue on justice, tolerance for cultural differences, an appreciation of human commonality and a warning to confront evil wherever it takes hold.
In a tireless effort, which Zane describes as "a race against time," she leads the charge in an effort to help these elderly and forgotten Holocaust survivors who are in desperate need, live out their final years with care, comfort and dignity.
"I truly believe that together we can write a more hopeful final chapter to the Holocaust, one of friendship, kindness and compassion."
With her abundant passion and dedication, Zane Buzby considers this her greatest achievement.
"The real triumph for me is the discovery that one can dramatically change a person's life with a simple act of kindness.
We have created a warm and loving family of strangers where before there was only isolation and hopelessness."