The Survivor Mitzvah Project In Action – What We Do
The Survivor Mitzvah Project's hands-on dedication to emergency aid for Holocaust Survivors is unmatched.
We take pride in knowing that our efforts have saved the lives of more than 2,500 Survivors in 9 countries.

100% of all donations go directly into the hands of a Holocaust Survivor in need.
What We Do and Why We Go
All across Eastern Europe we devote considerable ingenuity and precautions to ensure the safe delivery of your donations, by personal delivery.
One of our devoted couriers is Liudmila Petrovna, a native Belarussian high school English teacher, who goes door to door to deliver funds. She wrote the following dispatches in the course of carrying out the mission of The Survivor Mitzvah Project.
Liudmila wrote:
"I must thank you…that I get this opportunity from you to change the life of these people…to play this role of a kind angel."
"When the trip begins, I always encourage myself that "everything will go well." When it comes to an end, I smile inside at myself – how could I have had any doubts about success? On my way back (six hours in a bus), I was thinking of what I will write in a letter to you and came to the conclusion that I must thank you not from all those who are eagerly waiting for me there, but from myself – because I get this opportunity from you to change the life of these people, to support them, to play this role of a 'kind angel.'"
"When I come to the door, I repeat the name not to mistake it, put the broadest smile on my face and meet the one who opens the door  with the warmest words I can imagine, listen to bits of their news, mostly troubles, diseases. I assure them that everything will be better, that God helps them and always thinks of them. I promise to come back, and I smile, smile, smile. Don't you think that psychologically I get lots of strength and positive energy for myself? After such 'trips' I look at the world from a different angle. Actually, I feel much happier. This is what I wanted to thank you for."
"General impressions are beyond any possible words. The people I visit don't have enough words to thank you. Some said that now they have an opportunity to live (the situation with the medicine and all the numerous problems is almost unbearable). There were tears in their eyes, some kissed my hands. Of course I tried to convince them that I have nothing to do with all of this, I'm simply a transmitter, but at the same time I am happy to be connected to such a godly deed."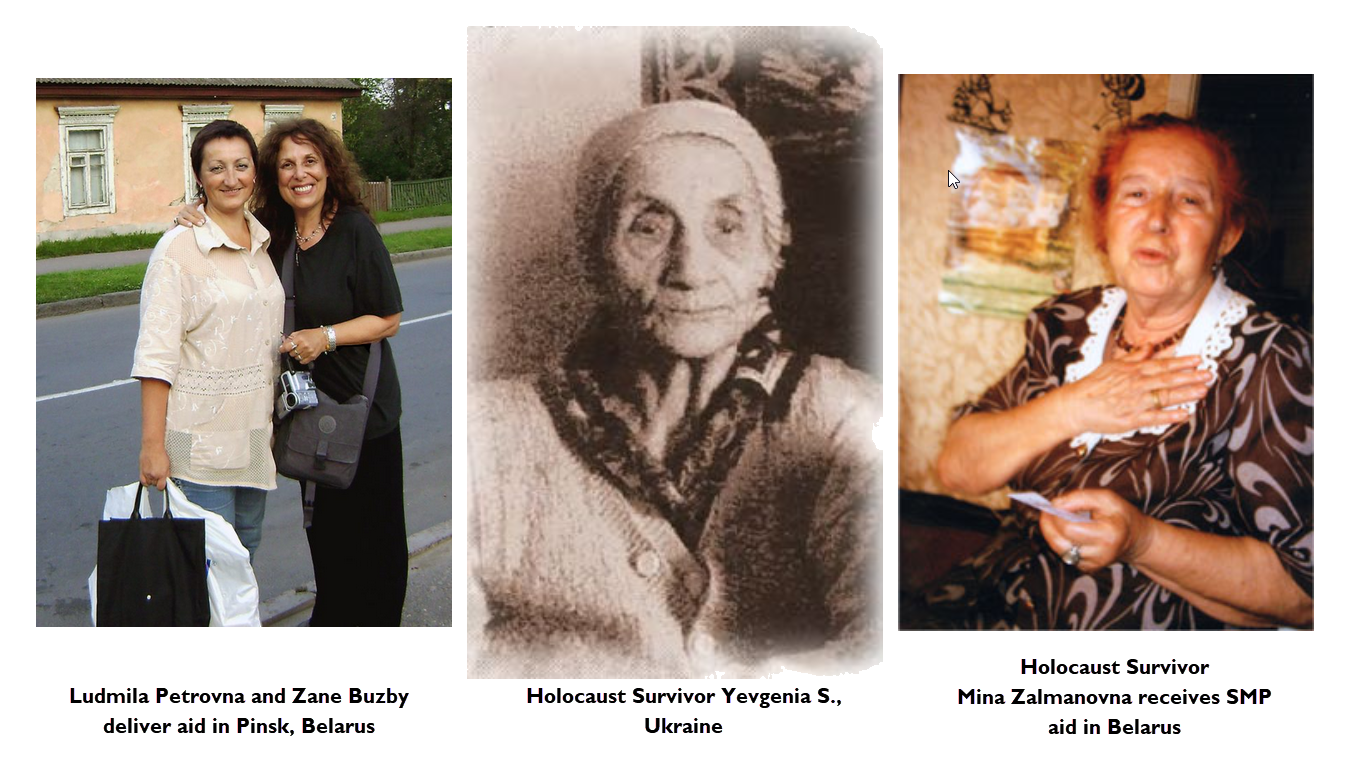 Any donation, large or small is welcome. Please make your donation today!
All donations to the Survivor Mitzvah Project are tax deductible – please donate today.
The Survivor Mitzvah Project
2658 Griffith Park Blvd. Ste. #299
Los Angeles, California
Having a Bar Mitzvah or Bat Mitzvah?
Contact us to find out how you can make this your Mitzvah project!