Watch a stunning moment of compassion featuring the INDIGO GIRLS! NYC Survivor Mitzvah Project fundraiser to help Holocaust Survivors.
Starring David Eigenberg, Frances Fisher, Charles Grodin, Valerie Harper, Ron Rifkin and INDIGO GIRLS.
The Last Survivors – Echoes from the Holocaust
The Last Survivors – "The Stars Come Out For Survivors"

The Last Survivors – Echoes from the Holocaust

The Last Survivors – Echoes from the Holocaust is the extraordinary story of The Survivor Mitzvah Project and the urgent grass roots effort to help the last survivors of the Holocaust in Eastern Europe. Award winning actors from stage, screen and Broadway lend their talents by reading Holocaust testimonies and letters the survivors we are helping have written to us.  These materials are all a part of our growing SMP Holocaust Educational Archive.  These compelling, heart breaking stories, have been performed by Ed Asner, Paul Ben Victor, Frances Fisher, Elliott Gould, Lainie Kazan, Chris Noth, Alan Rosenberg, General Consul of Israel David Siegel, and Milo Ventimiglia, to name just a few. These readings give a contemporary voice to these remarkable, elderly individuals who have lived through the darkest days of the history and share their wisdom, insight, and hopes for a brighter future for all mankind. Stars from the Music Industry and Broadway such as Brenda Russell, Arnold McCuller and Randal Keith provide powerhouse vocal performances of songs that enhance this never before told narrative of the last survivors of the Holocaust. SMP founder Zane Buzby, a recipient of the CNN HERO AWARD, presents the genesis of the project and the scope of this humanitarian rescue mission. Performances of The Last Survivors – Echoes from the Holocaust raise emergency funds for Holocaust Survivors.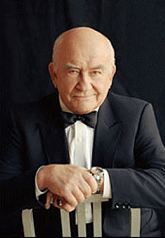 EDWARD ASNER, of blessed memory, – versatile, committed, eloquent and talented are all adjectives that describe Edward Asner. Best known for his comedic and dramatic crossover as the gruff but soft-hearted journalist Lou Grant, a role he originated on the landmark TV comedy The Mary Tyler Moore Show and continued in the drama Lou Grant, for which he won 5 Emmys and three Golden Globes, he received 2 more Emmy and Golden Globes for Rich Man, Poor Man and Roots.  His career demonstrates a consummate ability to transcend the line between comedy and drama.  One of the most honored actors in the history of television, Mr. Asner has 7 Emmy Awards and 16 nominations, as well as five Golden Globes. He served as National President of SAG and received the Guild's Life Achievement Award for career achievement and humanitarian accomplishment and was inducted into the TV Academy Hall of Fame in 1996. He has advocated for human rights, world peace, environmental preservation and political freedom, receiving the Anne Frank Human Rights Award among other honors. With more than 100 TV credits, his films include Fort Apache the Bronx, JFK and Elf, and he was the lead voice in UP!, which won two Golden Globes and two Academy Awards.  Presently Mr. Asner tours the country to standing ovations in his one-man show about FDR. A long time supporter of The Survivor Mitzvah Project, Mr. Asner has recorded several PSAs for radio and television in support of the elderly survivors of the Holocaust. In 2012, he lent his considerable talents to two Survivor Mitzvah Project Programs at The Simon Wiesenthal Center's Museum of Tolerance: IN THEIR OWN WORDS for International Holocaust Remembrance Day and The Survivor Mitzvah Project Fundraiser, THE STARS COME OUT FOR SURVIVORS where he read Holocaust testimonies from survivors from Lithuania, Belarus, and Ukraine.
Click here to Watch Ed Asner read a letter from survivor Yudell R.
Click here to Watch Ed Asner read a letter from survivor Hirsh K.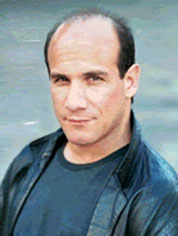 PAUL BEN-VICTOR  Currently stars as Chief Inspector Stan McQueen on USA's hit television series, In Plain Sight. He received a Best Supporting Actor Audience Award for the international hit series The Invisible Man.  His numerous guest appearances include HBO's acclaimed series, The Wire, Curb Your Enthusiasm, John From Cinincinatti,  Entourage, and NYPD Blue. He recently produced, wrote, and starred in the feature comedy Should've Been Romeo with Ed Asner. A New York  theatre actor, Mr. Ben Victor  is a member of The Actors Studio, and has appeared in various productions at the Seattle Repertory Theatre, The Longwharf Theatre,  and the The American Place Theatre.  Mr. Ben Victor lent his talents to IN THEIR OWN WORDS in 2011.
DAVID EIGENBERG – stars as Christopher Herrmann, a seasoned firefighter and salt-of-the-earth family man in NBC'sdrama, Chicago Fire. Eigenberg is known to film and television audiences for his role as Steve Brady, the good-hearted husband and quintessential New York bar owner in the box office hit and Emmy-winning series Sex and the City. Film credits include, See You in September, The Trouble with Romance, Driftwood, Love, Ludlow, Around the Bend, Garfield, The Mothman Prophecies and A Perfect Murder. He was a regular on The Beat, and had recurring roles on Justified, Third Watch, The Practice and Ed. He has guest-starred on Criminal Minds, N.C.I.S., Castle, Private Practice, Cold Case, ER, Monk,and Law & Order: SVU. He is a member of Ensemble Studio Theatre in New York, having performed in numerous off-Broadway plays. Broadway credits include Six Degrees of Separation, and Take Me Out, which was awarded the Tony, Drama Desk, Outer Critics, Drama League and New York Critics Awards for Best Play. David Eigenberg served in the United States Marine Corps for three years. He is married and lives in Los Angeles with his wife, Chrysti, and four-year-old son, Louie. David was part of the Chicago cast of The Survivor Mitzvah Project's IN THEIR OWN WORDS.
FRANCES FISHER was born in Milford On-Sea, England. Her itinerant childhood, living in Columbia, Canada, France, Brazil, Iowa, Turkey Italy and Texas, provided fodder for her versatile career. In NYC, Ms. Fisher studied with Stella Adler, and became a member of Lee Strasberg's Actors Studio. She worked with Elia Kazan, Norman Mailer and Arthur Miller. She has starred in over 30 plays, including Fool For Love, Desire Under The Elms, Cat on a Hot Tin Roof, 1984, Orpheus Descending and A Midsummer Night's Dream, earning a Drama-Logue award for Three More Sleepless Nights. On TV, she starred on The Edge of Night, as Lucille Ball in Lucy & Desi: Before the Laughter, and did too many guest spots to list. Favorite film experiences: Ms. Fisher starred in two Academy Award-winning films, Unforgiven and Titanic (which garnered her a SAG Award nomination for Best Ensemble). Other films include The Stars Fell on Henrietta, True Crime, Wild America, Blue Car, House of Sand & Fog, Laws of Attraction, Mrs. Harris, The Kingdom, Jolene, In The Valley Of Elah, The Roommate, Janie Jones, The Host, and The Lincoln Lawyer. In 2011 Ms. Fisher was awarded Pacific Palisades Film Festival's Lifetime Achievement Award. Her numerous television appearances include HBO's acclaimed The Watchmen, The Rookie, Masters of Sex, and Fargo. Ms. Fisher is a passionate supporter of The Survivor Mitzvah Project and has lent her considerable talents to two Survivor Mitzvah Project Programs at The Simon Wiesenthal Center's Museum of Tolerance: IN THEIR OWN WORDS for International Holocaust Remembrance Day, and stars in The Survivor Mitzvah Project's, The Last Survivors – Echoes from the Holocaust, where she read Holocaust testimony of Fanya Brancovskaya who was a teenage partisan in the forests of Lithuania.
Click here to watch Frances Fisher as Holocaust Survivor Fanya Branconskaya from Lithuana
ELLIOTT GOULD began his acting career on Broadway in the 1960's, and then went on to become the embodiment of a disenchanted youth culture in such films as Robert Altman's Korean War satire M*A*S*H in which he played the maverick surgeon "Trapper John" and Bob & Ted & Carol & Alice for which he received an Oscar nomination. Time Magazine placed him on the cover in 1970, calling him a "star for an uptight age". Other notable films include A Bridge Too Far, Capricorn One and a remake of The Lady Vanishes. He also appeared in Altman's The Long Goodbye. Broadway credits include Irma La Douce, Say, Darling, I Can Get It For You Wholesale, Little Murders, and Drat! The Cat! On television, Mr. Gould hosted "Saturday Night Live" six times, appeared in Friends as Jack Gellar, the good-natured, but fussy father of Monica and Ross, recurring in the role across 10 seasons. He guest starred on Law & Order and CSI. Mr. Gould received critical praise for his role in Warren Beatty's epic gangster film Bugsy. He also appeared in American History X and co-starred in Ocean's Eleven, Ocean's Twelve, Ocean's Thirteen and Contagion. Mr. Gould currently serves on the Screen Actors Guild National Board of Directors. Mr. Gould is an eloquent spokesperson for the SMP, having appeared on CBS News promoting the SMP fundraiser for Holocaust survivors, THE STARS COME OUT FOR SURVIVORS, at The Simon Wiesenthal Center's Museum of Tolerance.  Mr. Gould read Holocaust testimony from a survivor in Ukraine.
Click here to Watch Elliott Gould on CBS News promoting THE STARS COME OUT FOR SURVIVORS
VALERIE HARPER, of blessed memory, was a four-time Emmy Award Winner and Golden Globe Winner for The Mary Tyler Moore Show and Rhoda. She also received the Harvard Hasty Pudding Woman of the Year Award, Hollywood Women's Press Club Golden Apple Award, and the Photoplay Gold Medal Award. On Broadway Ms. Harper was nominated for a Tony Award for her portrayal of Tallulah Bankhead in Looped, appeared in The Tale of the Allergists Wife, Paul Sills' Story Theater, Metamorphoses, Something Different, Subways are for Sleeping, Wildcat, Take Me Along, and Destry Rides Again.  She starred as Golda Meir in the National Tour of Golda's Balcony and Off-Broadway in All Under Heaven, which she co-wrote with Dyke Garrison, and Death Defying Acts by Elaine May, Woody Allen, David Mamet.  Ms. Harper starred in numerous TV movies and series such as Desperate Housewives, Sex and the City, 'Til Death, That 70's Show, Touched By An Angel, Melrose Place, and The Muppets.  Her film credits include Golda's Balcony, Blame It On Rio, Chapter Two, Freebie and The Bean, and The Last Married Couple in America.  An accomplished author, Ms. Harper wrote Today I Am A Ma'am and Other Musings on Life, Beauty, and Growing Older. Ms. Harper was a passionate supporter of The Survivor Mitzvah Project and lent her considerable talents man times to reading for IN THEIR OWN WORDS at The Simon Wiesenthal Center's Museum of, The Survivor Mitzvah Project's The Stars Come Out for Survivors in New York City, and stars in The Survivor Mitzvah Projects, The Last Survivors – Echoes from the Holocaust.  where she read Holocaust testimony from survivors in Belarus, Ukraine and Lithuania, including a testimony from Manya Anatolievna describing the shattered ruins of life after the War.
A Tribute to VALERIE HARPER [pdf]
Click here to watch Valerie Harper Holocaust Survivor Manya Anatolievna from Belarus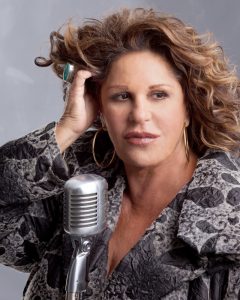 I think the Survivor Mitzvah Project is extraordinary. I am very moved by this project and it touches me deeply. I am a proud Jew and cannot bear to think of what these elderly survivors have been thru. I think it is noble and generous of spirit and heart that the Survivor Mitzvah Project has written a more hopeful final chapter for these Holocaust survivors. I am proud to participate in this special event." – Lainie Kazan
LAINIE KAZAN is a multi-award winner in film, TV and on stage. Beginning as Barbra Streisand's understudy on Broadway in Funny Girl, she received a Tony nomination for My Favorite Year at Lincoln Center, produced and starred in Doin' What Comes Natur'lly with Bette Midler, Madeline Kahn, Patti LuPone and Elaine Stritch, and starred in a sold out run of The Vagina Monologues on Broadway. Her film roles include Coppola's One from the Heart, and My Favorite Year, garnering her a Golden Globe, as well as Beaches, The Cemetery Club, Love Is All There Is, My Big Fat Greek Wedding and Don't Mess With the Zohan. On TV she earned an Emmy nomination for St. Elsewhere, a CableACE nomination for The Paper Chase, appeared on Will & Grace, The Nanny, King of Queens and Desperate Housewives. Ms. Kazan has sung with the Boston Pops, the Cleveland Pops, and has performed sold out shows throughout Europe, Asia, Australia and the U.S., including Carnegie Hall.  Her CDs include Lainie Kazan – In The Groove and Body and Soul. Ms. Kazan currently serves on the board for the Young Musician's Foundation, AIDS Project LA, B'nai Brith, MDA and has been chosen to serve on the Advisory Board at Hofstra University and now teaches at UCLA. Ms. Kazan has lent considerable talents to The Survivor Mitzvah Project Fundraiser, THE STARS COME OUT FOR SURVIVORS where she read Holocaust testimony from a young woman fighter in the Russian Army and survivor from Lithuania and Belarus.
Click here to watch Lainie Kazan as Holocaust Survivor Galina Olha from Belarus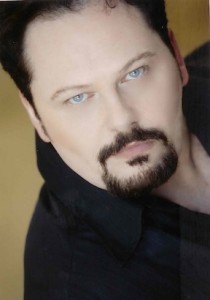 RANDAL KEITH is best known as Jean Valjean in the long running musical Les Misérables. He toured in Sunset Boulevard before joining the Les Misérables cast, and was chosen by producer Cameron Mackintosh to star on Broadway to close Les Misérables' sixteen year run, the emotional high point of his career, filled with incredible energy and love for a show that continues to enthrall audiences around the world. Mr. Keith performed with the original Valjean, Colm Wilkinson, in China, the first ever Broadway musical to visit that country, starred in Les Misérables in Seoul, and has performed in Man of La Mancha, for which he received a nomination for the 2007 LA Stage Alliance Ovation Award for Featured Actor in a Musical.  He also appeared in the Las Vegas production of Spamalot, as Che in Andrew Lloyd Webber's Evita, and in The Mystery of Edwin Drood. Mr. Keith is currently working on a three-man show/concert along with Ted Keegan (Phantom) and Bruce Ewing (Forever Plaid) featuring the best of Broadway. He has sung in concert with the prestigious Cincinnati, Tulsa and Rochester Symphonies, and has recorded a CD, Life Has Been Good To Me. Mr. Keith is presently appearing in the Las Vegas production of The Phantom of the Opera.
RANDAL KEITH sings BRING HIM HOME
The Survivors Who are Lost in The Stars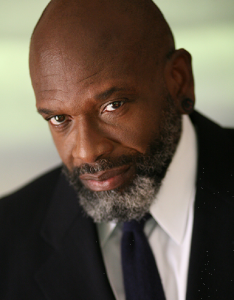 ARNOLD MCCULLER is acknowledged as one of the most expressive vocalists in the business. Whether performing solo or singing back up, his show stopping live performances regularly bring audiences to their feet. Mr. McCuller has been one of the Music Industry's most popular session singers and his voice has graced recordings and concert tours by a virtual who's who of the Music Industry, including James Taylor, Phil Collins, Aretha Franklin, Diana Ross, Luther Vandross, Bonnie Raitt, Brenda Russell, Lionel Ritchie, Bette Midler Melissa Manchester, Dave Koz, Billy Idol, Lyle Lovett, Beck, and in duets with Linda Ronstadt and Aaron Neville, to name only a few. Mr. McCuller toured in the musical HAIR and with Revelation, a four member vocal group that recorded for RSO (Atlantic Records) and performed on tour with the Bee Gees, Smokey Robinson, Isaac Hayes, Millie Jackson and many others. Mr. McCuller has appeared in such films as Beaches, Without You I'm Nothing, Crossroads, Hollywood Knights, American Hot Wax, What's Love Got to do With It, Funny People, and sang The National Anthem in The Sum of all Fears. Mr. McCuller's new project, a Blues album, Soon As I Get Paid, is one of the most important Blues albums of the decade.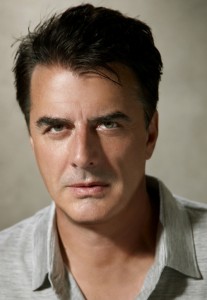 CHRIS NOTH received a Golden Globe nomination for his role as "Mr. Big" in HBO's SEX AND THE CITY, and reprised that role in the feature film, Sex and the City 2.   Some of his screen ventures include Robert Zemickis' Cast Away starring Tom Hanks, and Double Whammy with Dennis Leary and Elizabeth Hurley. Mr. Noth originated the role of Detective Mike Logan on Law & Order during the first 5 seasons, and reprised that role on Law & Order Criminal Intent. He starred in the TNT epic miniseries Caesar opposite Christopher Walken and Richard Harris , and recently in Titanic: Blood & Steel on Encore. Mr. Noth lent his talents to The Survivor Mitzvah Project's first performance of  IN THEIR OWN WORDS Their Own Words" in 2009, reading a letter from Aron Bitter from Ukraine who as a teenager jumped from the train carrying him to Auschwitz.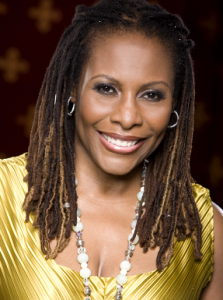 BRENDA RUSSELL Brooklyn born singer/songwriter Brenda Russell's music has touched fans on a global scale through millions of albums sold and songs heard on airwaves around the world.  Author of Piano in the Dark, If Only for One Night, and the anthem Get Here, Ms. Russell has written for or collaborated with superstars such as Sting, Mary J. Blige, Stevie Wonder, Chaka Khan, Tina Turner, Donna Summer, Michael McDonald, Ray Charles, Earth, Wind & Fire, Luther Vandross, Diana Ross, and Patti LaBelle, among many others. Nominated for four Grammys as well as a Tony Award for the music for the Broadway production of The Color Purple, Ms. Russell's compositions have also won Grammys for other artists. She has recorded eight solo albums since 1979 with her most recent, Between the Sun and the Moon, released in 2004.  Brenda's songwriting talent has been featured on television and in films such as How Stella Got Her Groove Back and Barry Levinson's Liberty Heights.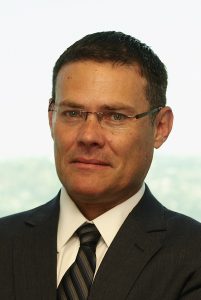 DAVID SIEGEL Consul General of Israel in Los Angeles, serves as the senior representative of the State of Israel to the Southwestern United States. He served as Chief of Staff to Israel's Deputy Minister of Foreign Affairs, involved in policy formulation and decision-making at the senior levels of Israel's foreign policy establishment. He served two terms at the Embassy of Israel in Washington, D.C., as Chief of Staff to 3 of Israel's Ambassadors to the United States, Counselor for Congressional Affairs, and Spokesperson and was involved in policy coordination with the State Department, the National Security Council and the White House. Israel's voice to the Washington press corps and liaison to the U.S. Congress, he participated in the 1998 Wye River Peace Summit, the 1999 Israel-Syria negotiations, and the Camp David Middle East Peace Summit in 2000. He served at Israel's Ministry of Foreign Affairs, and as Director of the International Organizations Department and Political Counselor in the North American Division. Mr. Siegel began his diplomatic career as Deputy Chief of Mission at Israel's Embassy in Eritrea, and became Chargé d'Affaires. Graduating Magna cum Laude from the University of Vermont he earned a Masters Degree in International Relations from the Fletcher School of Law and Diplomacy and served as a Commander in the Israel Defense Forces.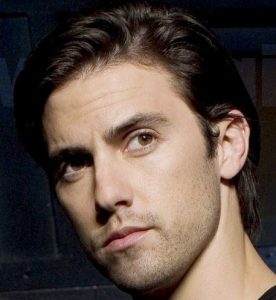 MILO VENTIMIGLIA With an impressive body of work to his credit, Mr.Ventimiglia's career continues to grow in  both television and film.  Known for his starring and recurring roles in such hit television series as This is Us, Heroes, Wolverine, The Gilmore Girls, American Dream, and Boston Public, the versatile actor is also well known for his portrayal of Sylvester Stallone's son in Rocky Balboa, and his independent film work. Currently he stars in the NBC hit series This is Us. Milo lent his talent to The Survivor Mitzvah Project's IN THEIR OWN WORDS in 2009 with his moving reading of a letter from Hirsh Kushner, who was exiled to Siberia for 19 years.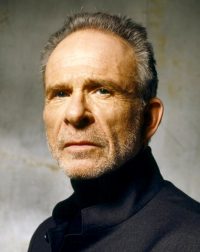 RON RIFKIN On Broadway, Mr. Rifkin won a Tony Award for his performance in Caberet. He received the Drama Desk Award, Obie Award, Lucille Lortel Award and Drama-Logue as Best Actor for his performances in The Substance of Fire. Additional theatre credits include Arthur Miller's Broken Glass, Ivan Turgenev's A Month in the Country, and Neil Simon's Proposals. Rifkin's extensive film credits include Silent Running, The Sunshine Boys, The Big Fix, Husbands and Wives, Manhattan Murder Mystery, L.A. Confidential, and The Sum of All Fears. His numerous Television appearances include The Good Wife, Sex and the City, Law & Order SVU, and Alias, including an Emmy Nomination for American Masters.
Click here to watch Ron Rifkin as Holocaust survivor Isak Bakmayev from Ukraine