If you would like to plan an event in your city,


please contact Fran Simon

here

or call 213-622-5050
or toll free 800-905-6160.


SMP COMES TO NEW YORK CITY!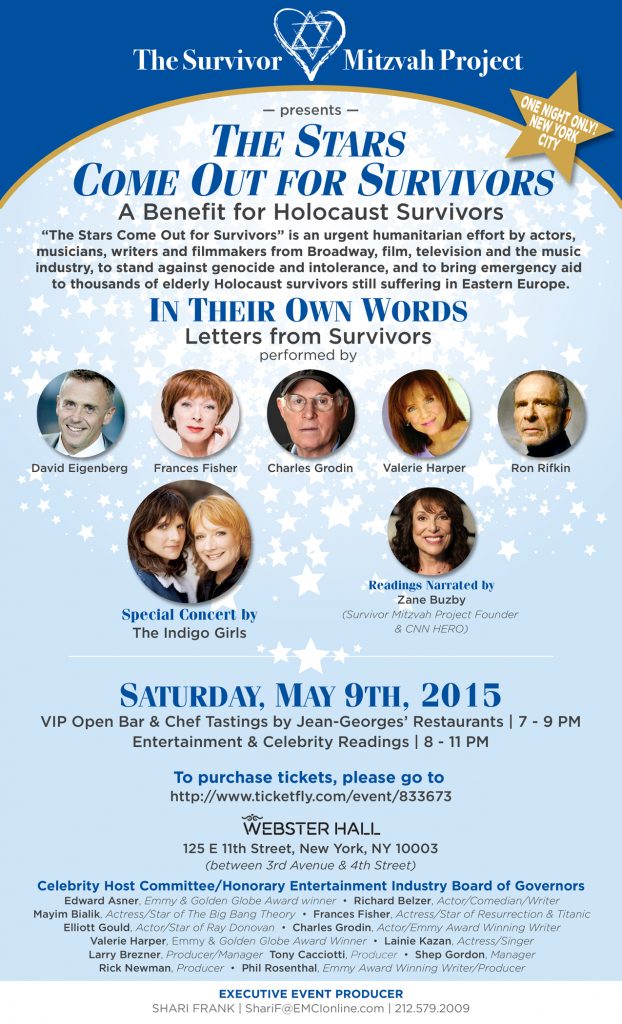 ---
SMP COMES TO CHICAGO!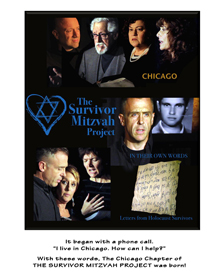 Please click here to read the full newsletter.
The Survivor Mitzvah Project – Chicago – Actors join us to help Holocaust Survivors!
---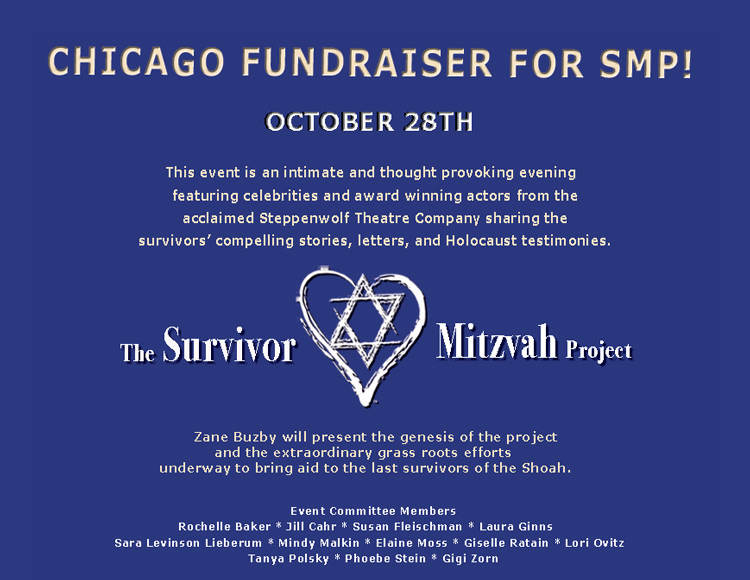 Thanks to our sponsors.
---
ETCHED IN MEMORY
The Graphic Art of the Holocaust, Prints from the Collection of Arthur Gilbert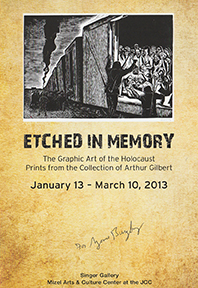 Click here to see the full brochure.
---
SMP NEWS FOR INTERNATIONAL HOLOCAUST REMEMBRANCE DAY: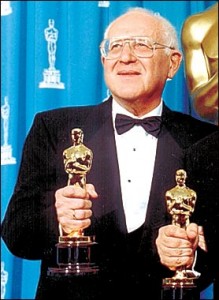 Branko Lustig, Oscar winning producer of Steven Spielberg's SCHINDLER'S LIST will be honored by The Mensch Foundation International for his commitment to Holocaust education and commemoration.
Tuesday, January 29th, 2013, at 7 o'clock PM at
Writers Guild Theater
135 S. Doheny Drive
(just south of Wilshire Blvd)
Beverly Hills, CA 90211
The proceeds from this event go towards Holocaust Education and to The Survivor Mitzvah Project – an urgent humanitarian effort dedicated to helping elderly, impoverished and forgotten Holocaust Survivors in Eastern Europe. The SMP, by bringing help quickly and directly to these survivors, helps ensure that they may live out their last years with some measure of comfort, support and dignity.
SPEAKERS INCLUDE: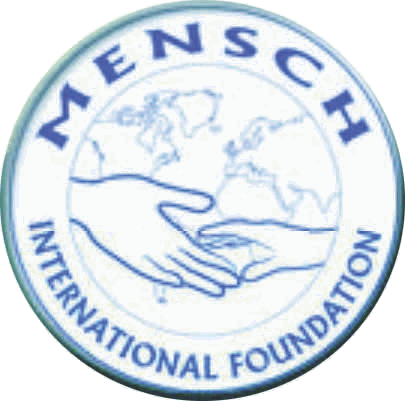 Branko Lustig, Honoree – Oscar Winning Producer of Schindler's List, is a prominent Croatian film producer. Most members of his family perished in the death camps throughout Europe. He is being honored for his contributions to Holocaust education and awareness.
Dr. Michael Berenbaum, Holocaust Scholar and Professor at the American Jewish University.
Dr. Judea Pearl, Professor of Artificial Intelligence and President of the Daniel Pearl Foundation.
Dr. Stanley Goldman, Professor of Law and Genocide Studies at Loyola Law School.
Rabbi David Baron, Temple of the Arts, the largest arts and entertainment industry temple in the United States.
Dr. Karin Proidl, Austrian Consul General in Los Angeles.
Dr. Bernd Fischer, German Consul General in Los Angeles
Steven A. Geiger, Founder of the Mensch Foundation International, created to develop an educational curriculum to stamp-out stereotyping and anti-Semitic and racist thinking. The Foundation's goal is "to develop a tolerant social order of values which respects minority rights and freedom of speech and worship."
To make a special donation to help Holocaust Survivors in honor of Branko Lustig, click here:
DONATE NOW
---
The Stars Come Out to Help Survivors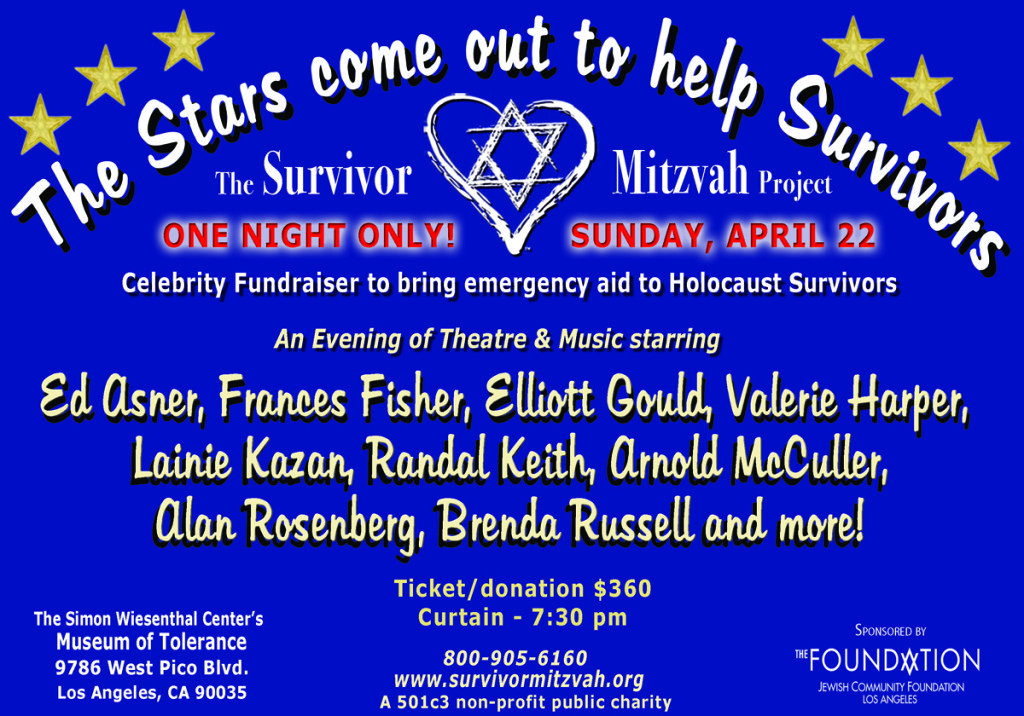 ---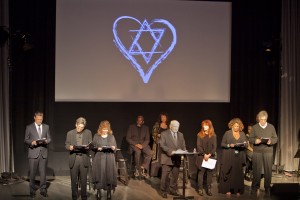 The Simon Wiesenthal Center's Museum of Tolerance, played host, on Sunday, April 22nd to an evening of theatre, music and celebrity readings, that raised thousands in emergency funds to be sent to remaining Holocaust Survivors. An evening written by TV comedy director, Zane Buzby, and produced by Conan Berkley, Zane Buzby and Frances Fisher, used true stories of Holocaust Survivors, in the own words, that were read by such noted artists as Ed Asner, Frances Fisher, Elliott Gould, Valerie Harper, Lainie Kazan, Randal Keith, Arnold McCuller, Alan Rosenberg and Brenda Russell. Additional readings were given by Rabbi Moshe J. Kushman and Consul General of Israel, David Siegel.
The audience sat in focused silence as the actors dramatically brought patrons the physical and emotional struggles of men and women, who experienced, as one letter expressed "… terrors that can not accurately be shared, even in writing." Testimonies that depicted first hand accounts of torture, rape and the mass murder of parents, siblings, sons and daughters, as well as overall message of hope and the power of the human spirit. Accentuating an already passionate evening were haunting renditions of songs such as "Fields of Gold," "I Think Its Going To Rain," "Lost in the Stars,' and "Bring Him Home" by Randal Keith, Brenda Russell and Arnold McCutler.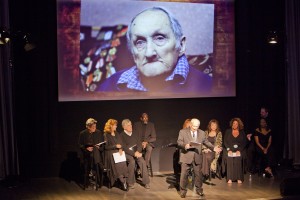 Founder of The Survivor Mitzvah Project, Zane Buzby, told the patrons that "… the greatest tribute we can give the victims of the most catastrophic human tragedy of the 20th century, is to honor their family members, who – by some miracle, survived." Among those in attendance who raved about the evenings performance included, child star Erin Murphy, who remarked, "Inspirational! In fact, I am a little embarrassed not to have known more about the plight of those who survived the atrocities of the Holocaust. Ignorance may be bliss, but sometimes, it is just ignorance.
Ms. Buzby has created a uniquely educational and theatrical experience by which to raise awareness that everyone should see." Academy award winner George Chakiris added, "This was a great and important evening. I'm so glad I was here. Wonderful work, by truly talented actors. Zane Buzby is doing something so beautiful." Cabaret sensation, Barbara Van Orden, said, "God Bless Zane Buzby and The Survivor Mitzvah Project. What an experience this program was. Hearing the letters from the Holocaust Survivors was very heart wrenching, as well heartwarming."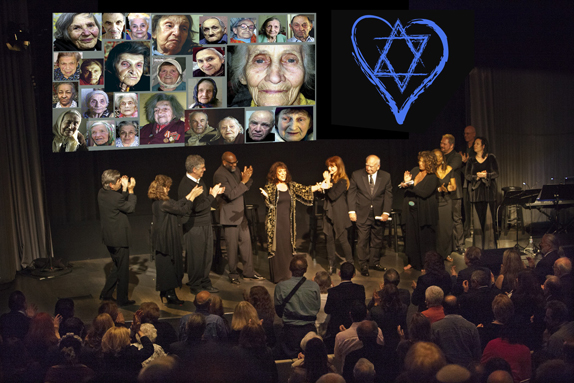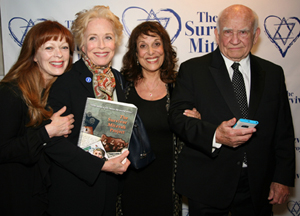 Stage and TV star, Holland Taylor, summed the experience up by saying "Only Zane Buzby, or someone like her – if there is someone like her – who lives in the world of joyous comedy, would have the spirit and strength to do this noble work in the face of unbearable sorrow." Ms. Buzby concluded the evening by thanking the audience for their support, "These are the people the world has forgotten. The people who are still alive. People who are isolated and alone – still living and struggling to survive in hostile environments. These are the people you are rescuing. These are the lives you are saving."
---


To read the full article, please click HERE.
---
The Survivor Mitzvah Project Presents "IN THEIR OWN WORDS"
Readings from the Holocaust at The Simon Wiesenthal Center's Museum of Tolerance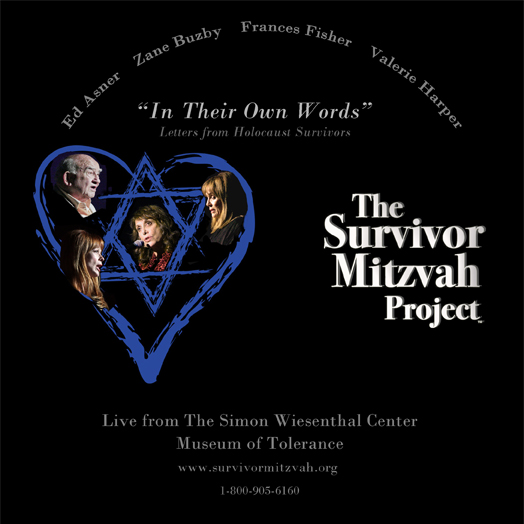 COMMEMORATE INTERNATIONAL HOLOCAUST REMEMBRANCE DAY
"IN THEIR OWN WORDS"
THURSDAY, JANUARY 26, 2012 at 7:00pm
at the MUSEUM OF TOLERANCE
In Their Own Words is the story of The Survivor Mitzvah Project's humanitarian effort, providing lifesaving aid to elderly and forgotten Holocaust survivors scattered across Eastern Europe. The readings will give a contemporary voice to these remarkable but forgotten individuals as they share their experiences, their wisdom, and their hopes for a brighter future for all mankind.
Featuring:
VALERIE HARPER

– The recipient of four Emmy Awards and a Golden Globe Award for her role as the wise cracking yet vulnerable Rhoda Morganstern on The Mary Tyler Moore and Rhoda shows, Valerie Harper has run the gamut from television to film and the stage. She was a nominee for the prestigious Tony Award® for her portrayal of Tallulah Bankhead on Broadway and is the author of several books.

FRANCES FISHER

– Frances Fisher has starred in over 30 theatrical productions. Her diverse film career includes roles in such movies as the Oscar® winning Unforgiven. She is perhaps best known for her memorable performance as Kate Winslet's mother in the Academy Award® winning film Titanic, which garnered her a Screen Actors Guild nomination as part of a Best Ensemble Cast. Ms. Fisher has had many notable television appearances, including Sons of Anarchy, The Practice and CSI. She currently serves as co-producer of In Their Own Words.

EDWARD ASNER

– Best known for his five-time Emmy Award® winning role as the gruff but lovable Lou Grant on both The Mary Tyler Moore Show and Lou Grant, Mr. Asner's career has spanned television, film and animated features. He has received a total of seven Emmy Awards and sixteen nominations as well as five Golden Globe awards. In 2009, he starred as the voice of Carl Fredricksen in the award-winning Pixar animated film, Up. Mr. Asner also served as President of the Screen Actor's Guild from 1981-1985. He is a committed advocate for human rights, world peace and political freedom.

SMP's Project Director, Fran Simon and Holocaust Archive Director, Liz Karpukh honor Zane Buzby
SMP founding member and television director, Zane Buzby, a 2011 recipient of the KCET LOCAL HERO AWARD, will share the current grass roots efforts underway to help these last survivors of the Shoah in Eastern Europe.
---
 "San Diego Middle School Raises Money for Holocaust Survivors" – ABC Nightly News