On Rosh Hashanah the call of the shofar rouses the soul,
renewing our moral conscience.
The Survivor Mitzvah Project has opened its arms to hundreds of "new" Holocaust survivors like Boris and Nina in Ukraine [pictured below] who are in crisis, cut off from any financial aid except for what SMP supplies. In Eastern Europe there is no substitute for our program. For these survivors, there is nowhere else to turn.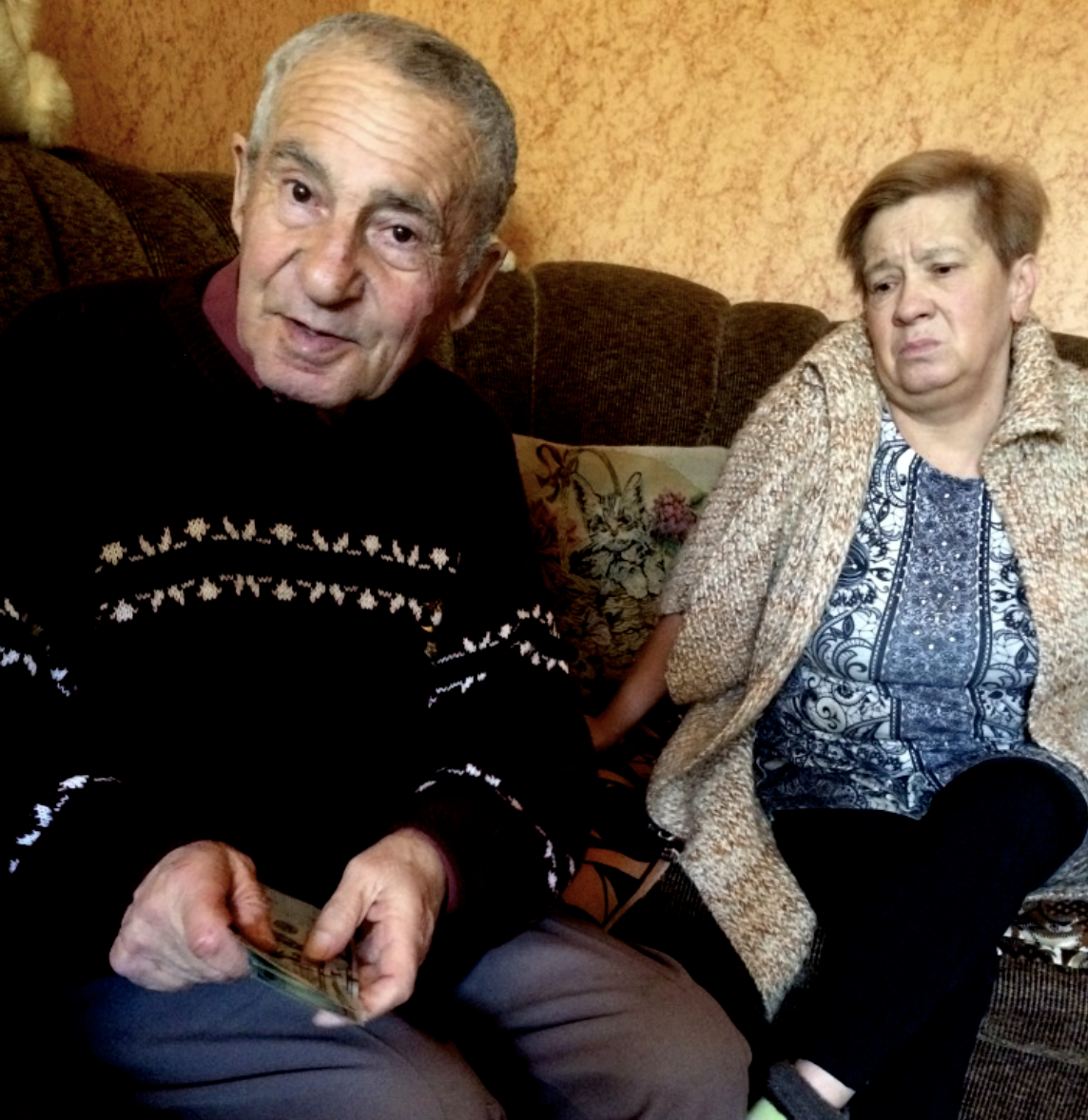 THE ROSH HASHANAH CHALLENGE:
Become 1 of 1800 donors to make a special Rosh Hashanah donation of $100.
OR, get your friends and family involved, and donate a combined gift of $100!
THE GOAL: To raise $180,000
This will provide 100 new survivors with food, medicine,
heat & shelter for an entire year!
HEED THE CALL OF THE SHOFAR!
Together we can raise $180,000 and make the New Year happy,
healthy and sweet for 100 Holocaust survivors new to our project!
Simply click on the Donate button below.
GIFTS IN ANY AMOUNT SAVE LIVES!

Click the Donate Today button below for other donation options.
[maxbutton id="1″]