A Journey through the Looking Glass
I leave the soundstage in a limousine headed for LAX. I am on hiatus, a break from directing sitcoms. I fly to Eastern Europe. My crew flies to Maui. They ride the waves in the Pacific. I ride a horse-drawn hay-cart in Belarus, searching for villages where a century ago, my grandparents were born.
The Belorussian driver speaks no English. I speak no Russian. I look around. I am back in time 100 years – no cars, no restaurants, entire villages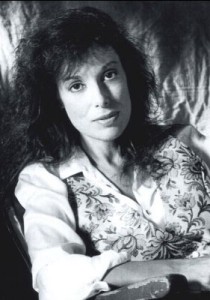 empty, abandoned, rotting away. The driver stops his horse, points to me, and yells, "Billy Crystal." I have no idea why. He smiles. I smile. He laughs. I laugh. The horse laughs. We continue on.
And so begins 10 days that change my life forever.
I carry a list in my pocket; eight names from Professor Dovid Katz, a Yiddish scholar in Lithuania, who had traveled across Belarus studying dialects, finding elderly survivors of the Holocaust, ill and alone and in urgent need of help. The last of the Mohicans, he calls them. Would I visit?
I hand the driver my list. We journey through the Holocaust as we travel the same streets, cross the same rivers, pass the same forests where thousands hid and were murdered. I knock on doors. The huts are empty. Out back, survivors in their eighties and nineties struggle to dig up potatoes before the ground freezes. They need a winter food supply.
I hear their stories — fighting as Partisans in the forests, hiding underground, fleeing the killing fields, families massacred, escaping the Einsatzgruppen — the mechanized mobile killing squads who roared into towns on motorcycles, killing every Jewish man, woman and child in their path, in the most brutal ways, by the hundreds of thousands, then torching their villages and moving on to the next town, the next massacre. "The rivers ran red with blood."  "The earth moaned for days in the mass graves."
Over 70 Years after the War, it had never really ended. They were still suffering, isolated, ill, forgotten – lacking food, heat and medicine.
I never imagined this was going on. Weren't all survivors cared for? Weren't there Jewish organizations set up just to help them? Could so many people have fallen through the cracks of the assistance net? It would be years of probing before I learned the answer to that last question was, "Yes."
I return home, to the world of directing sitcoms. One foot in comedy, one foot in the Holocaust. Compelled to help, I start sending money. Then letters. Survivors write back. Litanies of heartbreak, hopelessness. The scope of the Holocaust unfolds in ways I never imagined. I step up my efforts. More expeditions overseas, to find more survivors. Weeks become months, become years. More letters. Connections deepen,
friendships forge. We become closer. More trips, more survivors discovered. I create The Survivor Mitzvah Project. Now over 2000 people identified and needing aid in 8 countries, and the list continues to grow.
We are the last generation who can help. We need everyone to know about this, to get involved. Everyone can save just one life. Together we can write a more hopeful final chapter to the Holocaust, one of friendship, love and kindness.
I went looking for my family and discovered instead, a family of strangers. They're out there waiting. They're your family too.    — Zane Buzby
---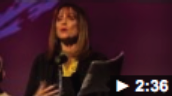 Click HERE to see actress Valarie Harper read a Holocaust testimony from The Survivor Mitzvah Project's Archive.
To see The Survivor Mitzvah Project in action view, please click HERE.
---
Zane Buzby has directed over 200 sitcoms including Golden Girls, Married with Children and Blossom. She founded The Survivor Mitzvah Project, a 5013c non-profit to help Holocaust survivors. Her work has been acknowledged by Simon Wiesenthal Center and numerous national publications. She is the recipient of the KCET Local Hero Award and has been named a KTLA Hero at Home.